A beautifully crafted itinerary exploring the heart of New Zealand - both culturally and spiritually. This can be enhanced with a private guide who is also an experienced trance channeller and who has been involved with ceremonies at these locations.
Day 1
Auckland
Haere mai ki Aotearoa - welcome to the Land of the Long White Cloud. Upon at arrival at Auckland International Airport make your way to the Hertz counter and collect your rental car, make your way to your inner city hotel. New Zealand's largest and most multicultural city. Auckland is an urban environment where everyone lives within half an hour of beautiful beaches, hiking trails and a dozen of islands. Auckland's vast harbour, quiet islands and vibrant cityscape offer an exciting and accessible mix of urban, water and wildlife activities.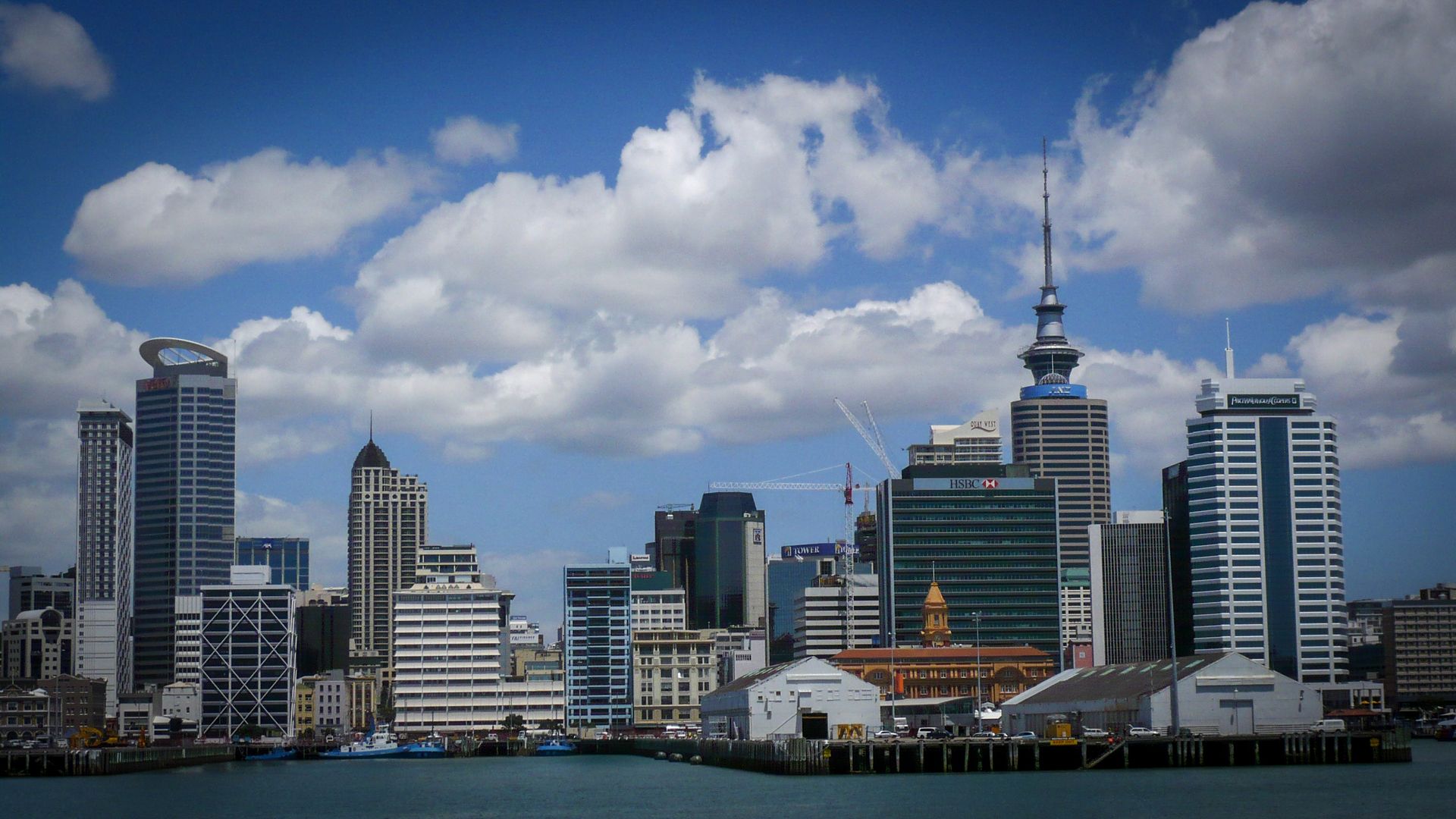 The Heritage Auckland (Hotel & Tower)
2 nights • Deluxe Suite, (Hotel), per room
Stay one night at the Heritage Hotel.
Heritage Auckland is set within one of the city's most recognisable historic landmark buildings, the iconic Farmers department store building. The hotel features an outdoor rooftop swimming pool and spa pool, indoor lap pool, spa pool, sauna, gym and a floodlit tennis court with racquets and balls available for hire. Welcome dinner is included tonight.
Day 2
Auckland Dawn Service (4 hours)
4 hours
Early rise today and depart the hotel before breakfast. Meet Dane Tumahai, Ngati Whatua kaumatua at the Orakei Marae. You will walk towards Bastion Point as the dawn breaks for a Karakia (prayer used to invoke spiritual guidance and protection). After the blessing Dane will share with you the history of his peoples and the significance of the area to his Iwi. You will then drive to Te Pane o Horoiwi/Achilles Point - a cultural site of significance to view the 3 carved pou before going to breakfast at a local cafe. After you have been nourished you will ascend Mt Eden for a final Karakia to send you safely on your travels through New Zealand.
Karekare Beach
Later in the day head out to the West Coast of Auckland to Karekare Beach. Karekare Beach on the West Coast is known for its natural beauty and isolation. Auckland's West Coast is very different from the East. Dense rainforest, crashing surf, black sand, often wild weather combine to make this a very soulful, brooding, beautiful place. This is where The Piano was filmed. There are some very good bush and beach walks in the area, as well as an easily accessible waterfall.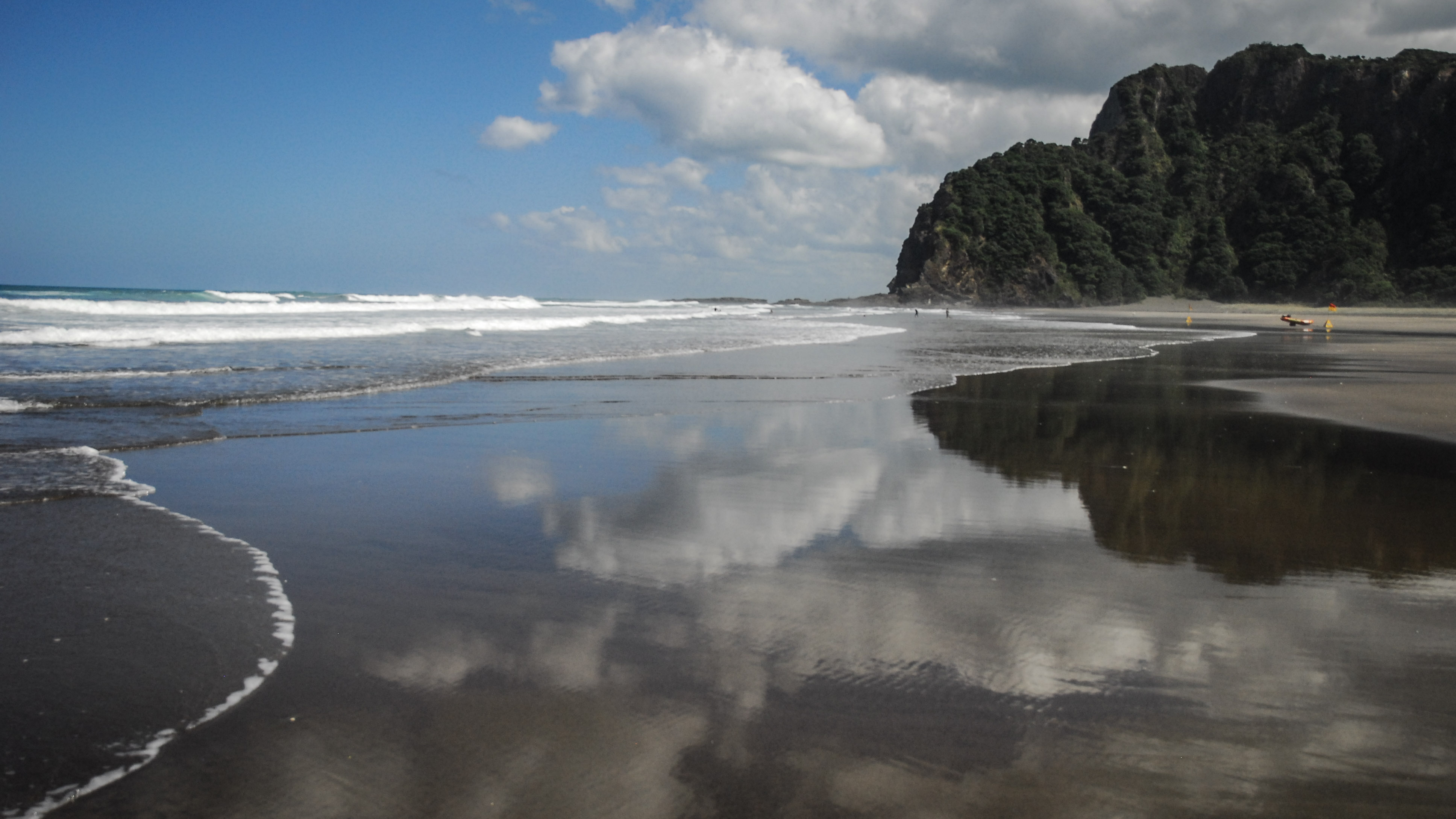 Day 3
Te Awamutu Museum
Breakfast is included at your hotel today. Depart Auckland and travel South towards the beating heart of the North Island (Taupo). Stop along the way at Te Awamutu Museum to view Uenuku. An important Tainui artefact. Uenuku is one of the oldest Maori carvings in New Zealand. This carving was made using only stone tools and depicts one of the traditional Maori gods or spirits, he is said to manifest as a rainbow. Uenuku has 4 spikes at the top & 3 gaps in between which are believed to represent the 7 colours of the rainbow. The spirit of Uenuku was said to be brought to New Zealand on the Tainui canoe & this carving, made from New Zealand totara, was made here to contain this spirit. The spirit, brought here in a stone, was said to have sat in top circular part of Uenuku.
Taupo
Continue to Taupo. The Great Lake Taupo region is 'Nature's Ultimate Playground', centrally located in the middle of the North Island, it's an adventure and sporting mecca and a nature-lover's paradise. The region is one of New Zealand's top tourist destinations with beautiful forests, volcanic mountains and the stunning Lake Taupo.
Stay two nights at Whakaipo Lodge. "Whakaipo" is a Maori word meaning "to court, woo, treat with affection, cherish". Whakaipo Lodge is a boutique, luxury lodge perfectly positioned close to Taupo while providing an idyllic, romantic sanctuary. Treat yourself and be pampered with superb food & wine and exceptional coffee from your knowledgeable Kiwi hosts.
Day 4
Mount Titiraupenga - Visit and Walk plus Powhiri, Welcome - Small Powhiri, (3 warriors + 2 guides)
Breakfast is included at Whakaipo Lodge before you head to Mt Titiraupenga where local iwi will welcome you to their sacred land. Mount Titiraupenga, long known by Maori to be the centre of the North Island, is home to a sacred area of mature native bush, 600 year old Totara trees. This mystical and totally private setting is where we like to arrange a formal welcome, powhiri, followed by a 'sharing session'. From the Maori side, we can include weavers, warriors, and carvers. The main warrior is the master carver for the local Ngati Tuwharetoa tribe - Delani Brown. A gentle, humble, and spiritual man. In Maori tribes the carver is second only to the chief, as the carver is the guardian of the stories and traditions, which he keeps alive in his work. Our E Book explains this day further.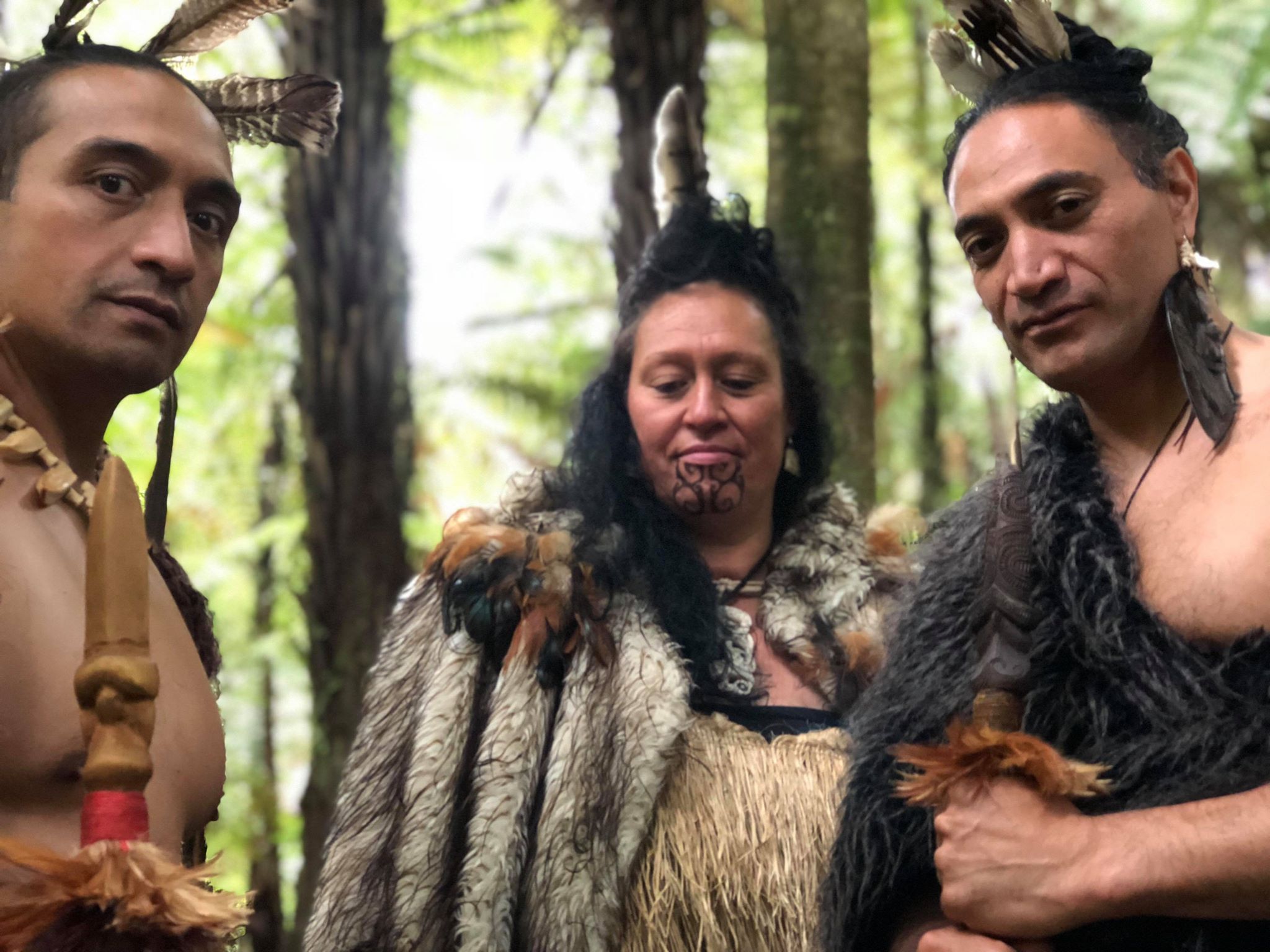 Day 5
Desert Road
Travel south through the Tongariro National Park dominated by the 3 mountains of Ruapehu, Tongariro and Ngaruhoe. Remote and desolate country but stunning. The desert slowly changes into rural farmland before you reach "the coolest little Capital" Wellington. Along the way we will pause at a site of special spiritual significance. Wellington's a city where having fun is easy. Famous for a vibrant creative culture fueled by great food, wine, craft beer, coffee and events, Wellington is a cosmopolitan city with an energetic personality.
Stay one night at the Wellesley Hotel. Nestled in the heart of the Lambton Quarter, the Wellesley Boutique Hotel is an oasis of calm and relaxation. The Wellesley Hotel has the charm and beauty of its heritage, you will be captured by the ambience.
Day 6
Interislander Ferry Crossing
Early morning start to catch the 6.45am ferry to the South Island. Breakfast will be eaten on board the Ferry. Interislander travels the Cook Strait between the North and South Islands of New Zealand.
Tutanekai Exclusive Charter , Per tour (2 people) incl. lunch
Upon arrival into Picton you will be met and taken to the marina to meet your hosts for the day. Explore beautiful Queen Charlotte Sound with Pete and Takutai, a Maori family operating personalised Eco-Tours on a 75 year old Kauri classic launch called "Tutanekai". They will share with you stories of the area and also do some shell fish gathering to eat on board. Have a picnic lunch in stunningly beautiful Ship Cove surrounded by virgin bush, Captain Cook's favourite anchorage in the South Pacific. In the afternoon take a guided walk with Takutai who has an affinity with the native birds that live in the bush and is very spiritually intune. Explore beautiful Queen Charlotte Sound with Pete and Takutai, a Maori family operating personalised Eco-Tours on a 75 year old Kauri classic launch called "Tutanekai". They will share with you stories of the area and also do some shell fish gathering to eat on board. Have a picnic lunch in stunningly beautiful Ship Cove surrounded by virgin bush, Captain Cook's favourite anchorage in the South Pacific. In the afternoon take a guided walk with Takutai who has an affinity with the native birds that live in the bush.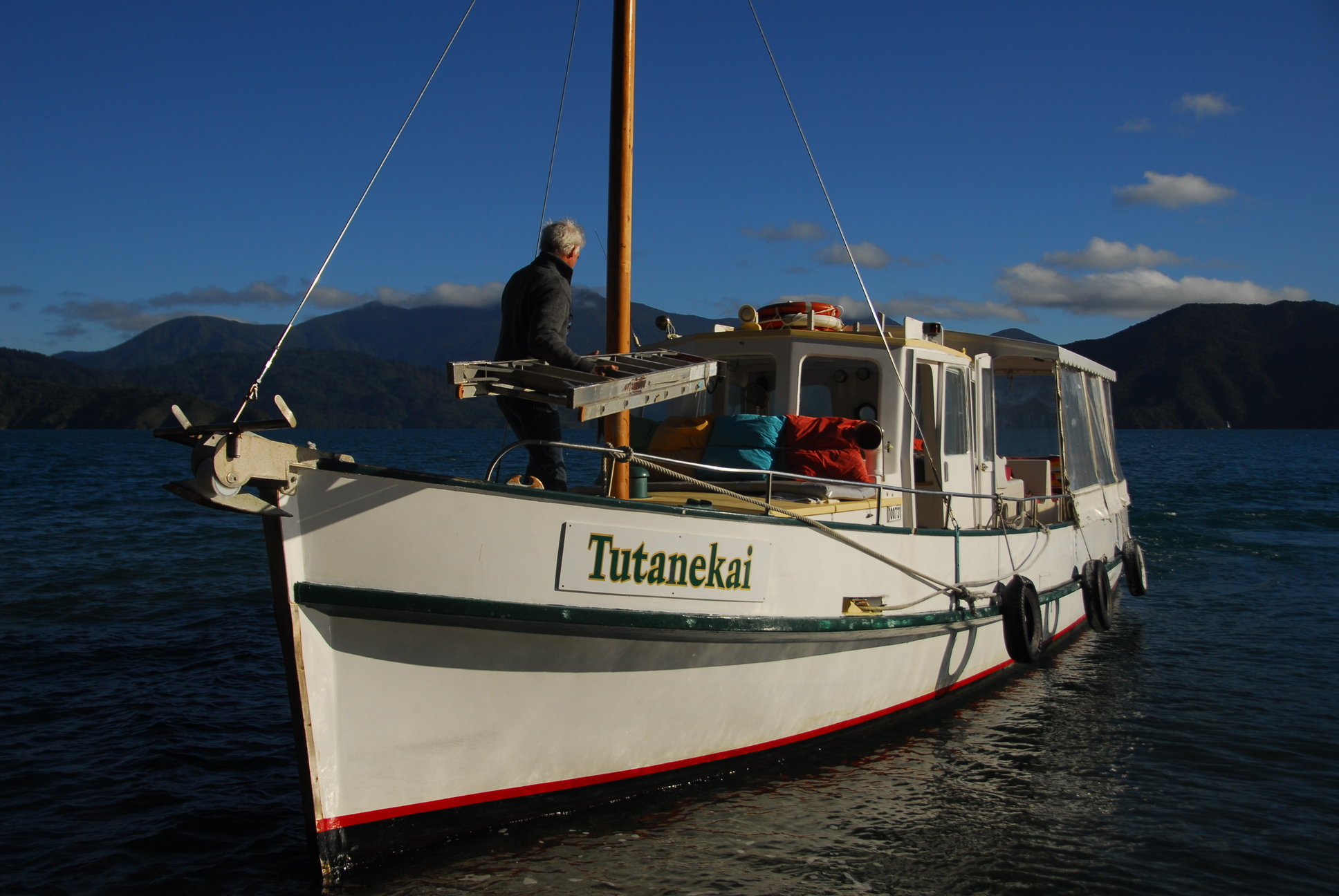 Furneaux Lodge
1 night • Endeavour Suite
You will be dropped at Furneaux Lodge for your overnight stay in the Marlborough Sounds. Nestled in the outer reaches of the Queen Charlotte Sound, in the heart of New Zealand's stunning Marlborough Sounds, Furneaux Lodge is the first stop on the renowned Queen Charlotte Track. Looking out over the calm, clear waters of Endeavour Inlet, the Lodge is surrounded by 2000 acres of native virgin forest which has been unchanged since Captain Cook's first visit to the inlet in 1769. Built in the early 1900's at the foot of it's namesake Mount Furneaux, Furneaux Lodge is set on 3 acres of the flattest and most picturesque scenery in the Marlborough Sounds. Part of the beauty of this historic destination is the isolation - no roads lead to Furneaux Lodge. Here at the lodge the pace is easy and the atmosphere comfortable and relaxed. Explore the inlet kayaking, swimming, mountain biking and walking, or spend the day fishing, diving and dolphin watching.
Day 7
Kaikoura
Breakfast is included at Furneaux Lodge today. Cruise back to Picton on a Water Taxi today where you will collect your rental car and start your journey south along the coast to Kaikoura. Kaikoura's environment is truly spectacular – the village is caught between the rugged Seaward Kaikoura Range and the Pacific Ocean. In winter the mountains are covered with snow, adding to the drama of the landscape. Kaikoura's special talent is marine mammal encounters – whales, fur seals and dolphins live permanently in the coastal waters. Whale watching trips leave the town several times a day and the local seal colony is always entertaining. There are plenty of cafés, restaurants and shops to explore.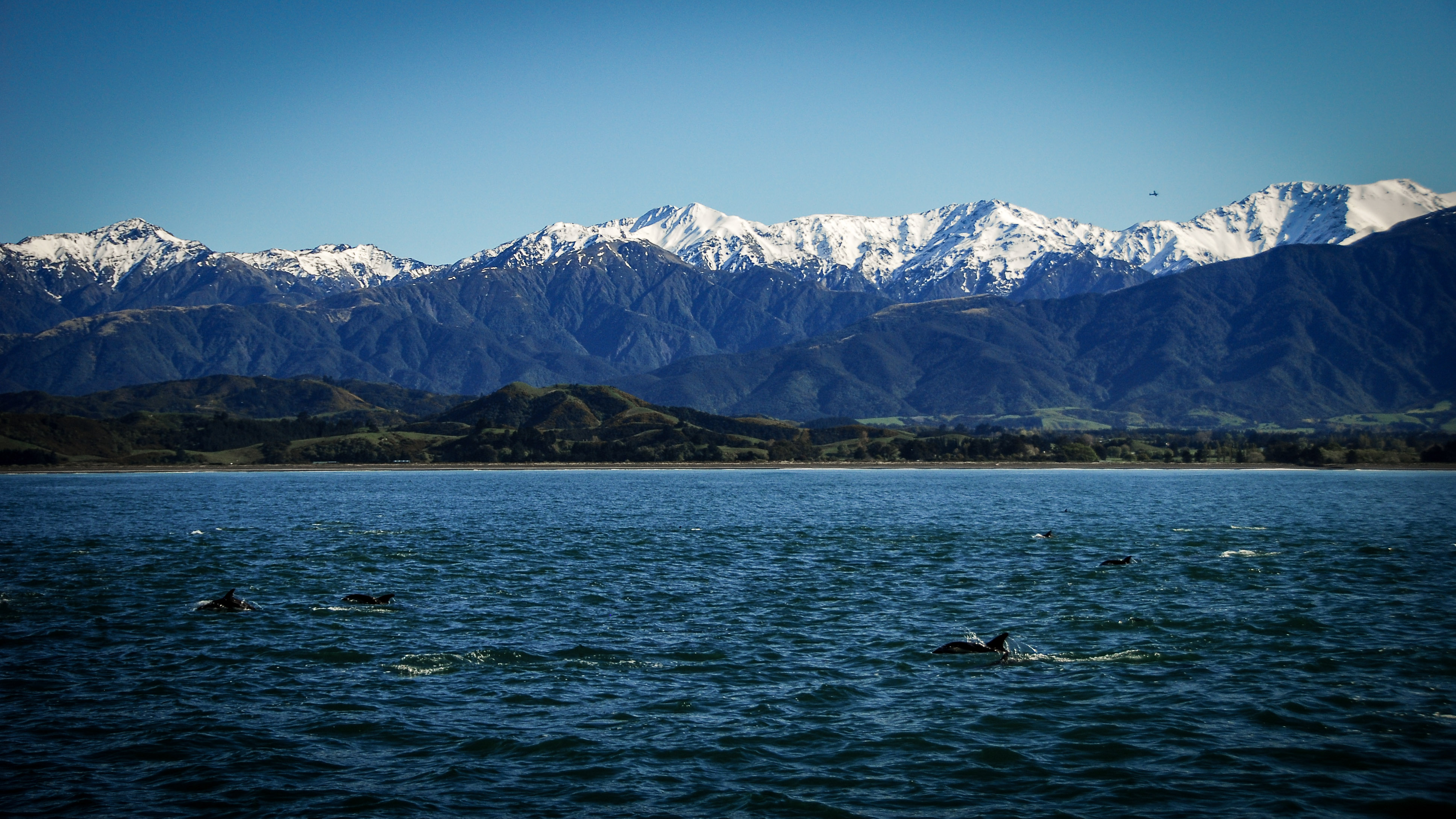 Whale Watch, (2.5hrs)
2 hours 30 mins
On arrival in Kaikoura you will join a whale watching cruise. Todays group whale watch safari is a great adventure to learn about the incredibly rich marine life of this area. Kaikōura is one of the few places in the world where sperm whales can be seen year-round and close to shore. They congregate here because the 3km deep Kaikōura Canyon runs right up against the coast creating a rare system of sea currents that sustain an incredibly rich marine food chain. Spot one of the young sperm whales before it dives under the surface again, reaching depths of up to 1000m.
Stay one night at the White Morph. The White Morph offers great accommodation in Kaikoura. Set on the Esplanade in iconic Kaikoura, The White Morph enjoys commanding views of the ocean right to the distant horizon and mountains, and gives you access to all of the region's many experiences.
Day 8
Castle Hill
After breakfast at your hotel start your journey South to Castle Hill (called the spiritual centre of the universe by the Dalai Lama). The grand limestone rock battlements of Kura Tawhiti led early European travellers to name this unique area Castle Hill. The area is rich in Maori history. The track loops it's way around the magnificent limestone rock formations but the joy in this area is heading off the track and exploring at your own pace. Pack a picnic and find a hidden spot on-top or next to one of the giant rocks.
Stay one night at Porters Lodge. Porters Lodge has comfortable, bunk-style family accommodation set against a beautiful mountain backdrop. It is well located to allow easy access to Castle Hill Rocks.
Day 9
Arthurs Pass to the Westcoast
After self guided dawn reflection at Castle Hill head back to the Lodge for breakfast before taking to the road for a journey over the Arthurs Pass. Arthur's Pass National Park is in the heart of the Southern Alps/Kā Tiritiri o te Moana. Its high mountains with large scree slopes, steep gorges and wide braided rivers straddle the main divide, and are the 'back bone' of the South Island.
Half Day Tour with Maori Carver
On arrival on the West Coast meet with Bevan Climo. Bevan Climo is the son of the Paramount Chief in the Hokitika area. This is the centre of pounamu (greenstone) in New Zealand. The local sacred river, the Arahura, is only accessible by Maori and Bevan will take you up it, looking for pounamu, explaining how it is found and its properties as well as how to work it. Bevan is acknowledged as one of the foremost carvers in New Zealand. We like to keep our days with him loose as they can go in a variety of directions, although we recommend a walk up the Arahura. Bevan is a local character, knows many of the local characters, fronts an excellent bluegrass band, and can provide a unique introduction to life on the West Coast. This frontier area, home to a frontier mentality is notoriously difficult to get in on the inside of, unless your guide is someone like Bevan. 4WD transfers are included.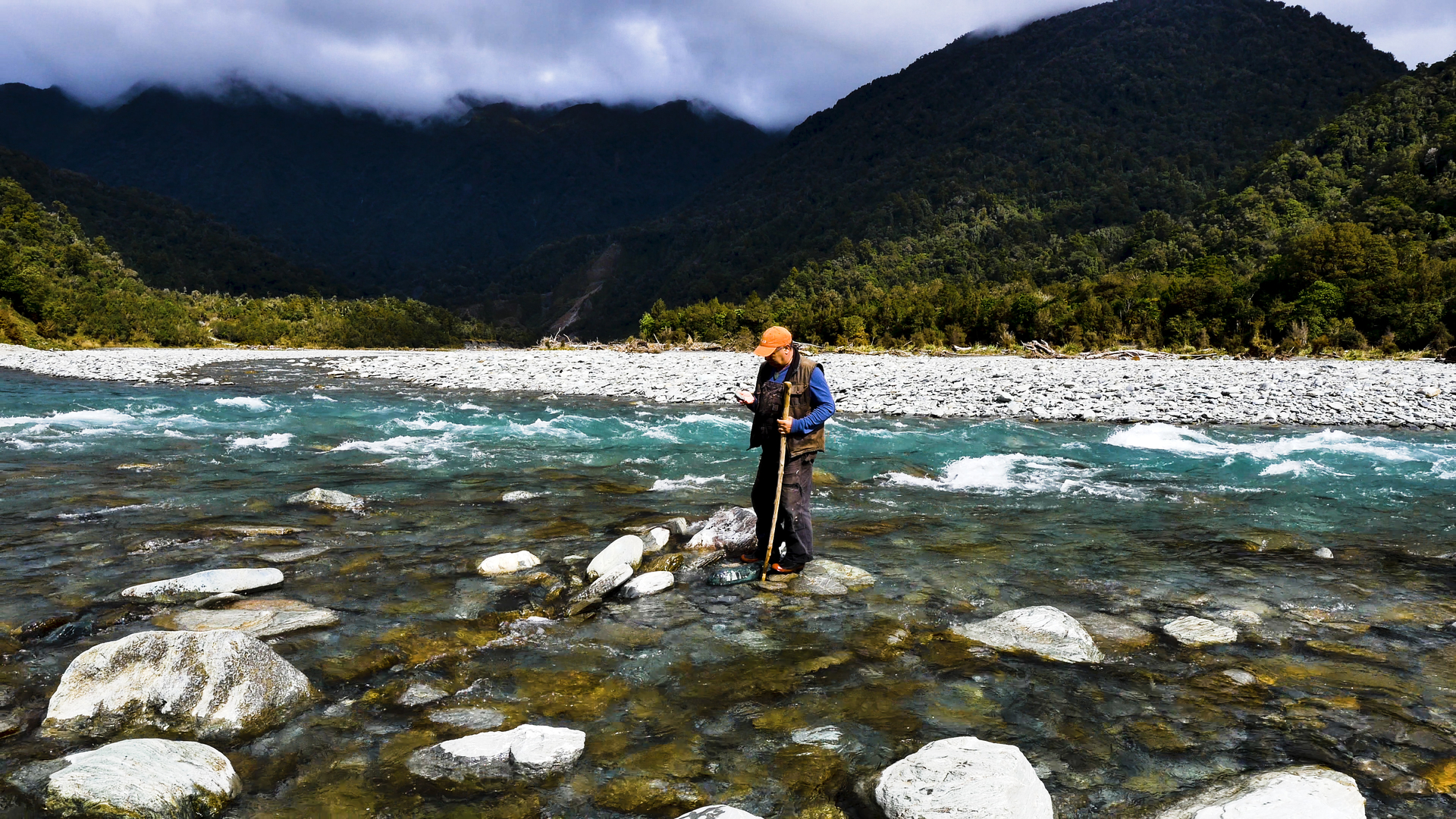 Stay one night at the Beachfront Hotel. Located right on the beach, the Beachfront Hotel is central in Hokitika on New Zealand's West Coast. With it's unique location on the shores of the Tasman Sea you are well located for beachcombing and shopping artisan galleries alike.
Day 10
West Coast
Breakfast is included at the Beachfront hotel in Hokitika. Start your journey down the West Coast. The West Coast, or 'the Coast' as locals call it, is an untamed natural wilderness of rivers and rainforests, glaciers and geological treasures. Along the way you will pass by and pause to see the Fox and Franz Josef Glaciers. The drive from the West Coast to Makaroa passes through the spectacular Haast Pass. This route was a traditional pathway for Maori journeying west in search of pounamu (greenstone or jade). A number of shorter walks begin at the highway's edge between Haast and Makarora. Favourites include walks to the Blue Pools, Fantail Falls, Thunder Creek Falls and Roaring Billy.
Stay one night at Wild Earth Lodge. Wild Earth Lodge B & B is nestled into the Wilkin Valley on the verge of the Mt Aspiring National Park. This is a most remarkable place where 3 rivers meet to form the Makarora River flowing into Lake Wanaka.
River Jet Safari, (1 hour jet boating experience on two wilderness rivers)
Breakfast is included at the B & B today. Blow the cobwebs away with a one hour Jetboat trip. Jetboats were invented in New Zealand as a clever way of navigating the very shallow water we get on our South Island braided rivers. It is smooth, fast and very manoueverable. The boat takes you and your companions down the Makarora and up the Wilkin, showcasing some of the best jetboating terrain in the country - gravel banks, fast flowing rivers against a backdrop of Southern Alps, gin-clear water.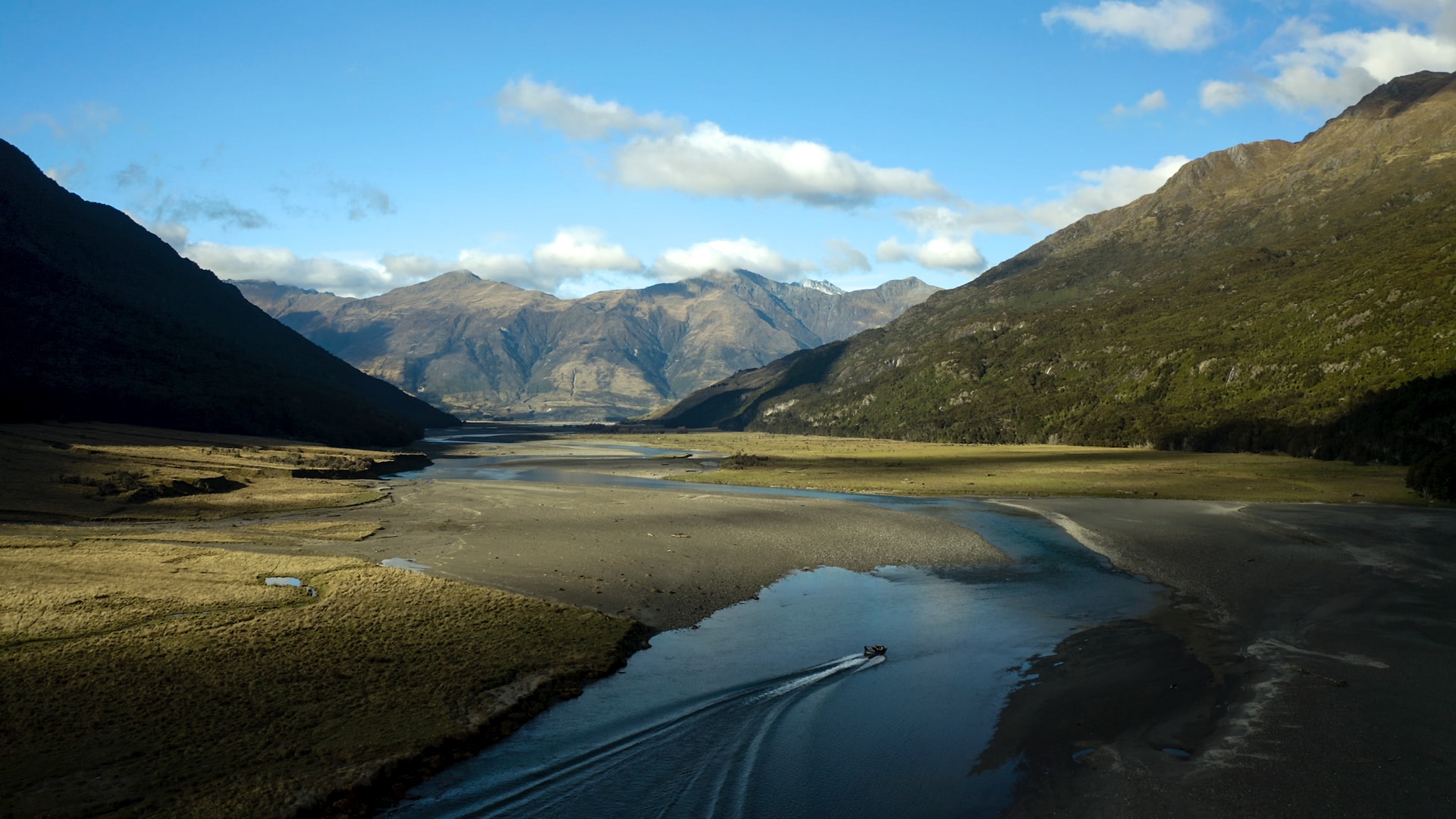 Lauderdale
From Makarora drive to Lauderdale Estate where you will meet your guide for a spiritual session in the Redwoods. Lauderdale Estate is situated in beautiful Central Otago - a region where you will find a stunning landscape of rugged mountains, lakes, rivers and rolling farmland. The property is the original farmstead block for Lauder Station, which at one stage had more than 60,000 acres running sheep, but was carved off and now comprises 60 acres and 1.5km of river frontage.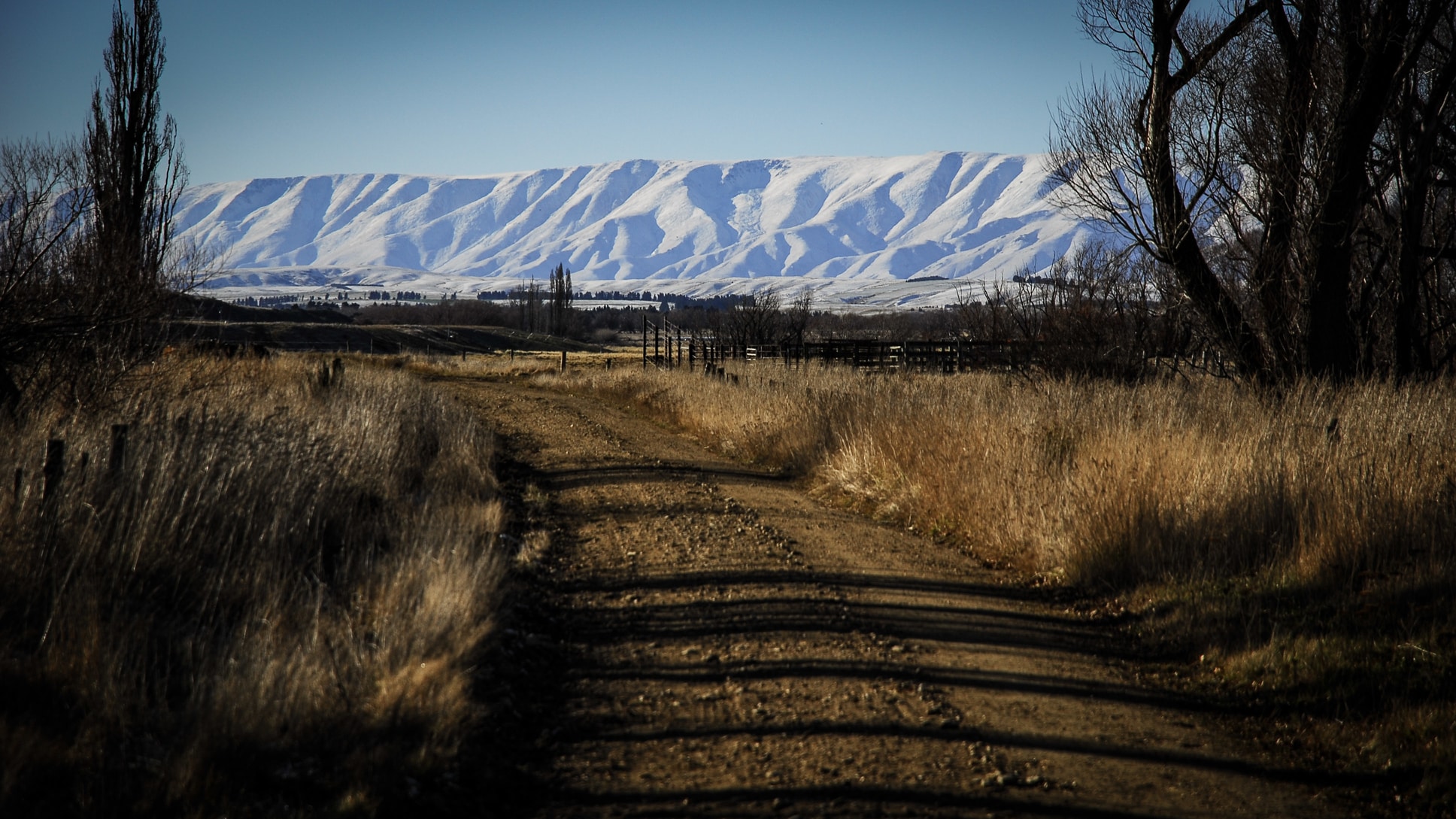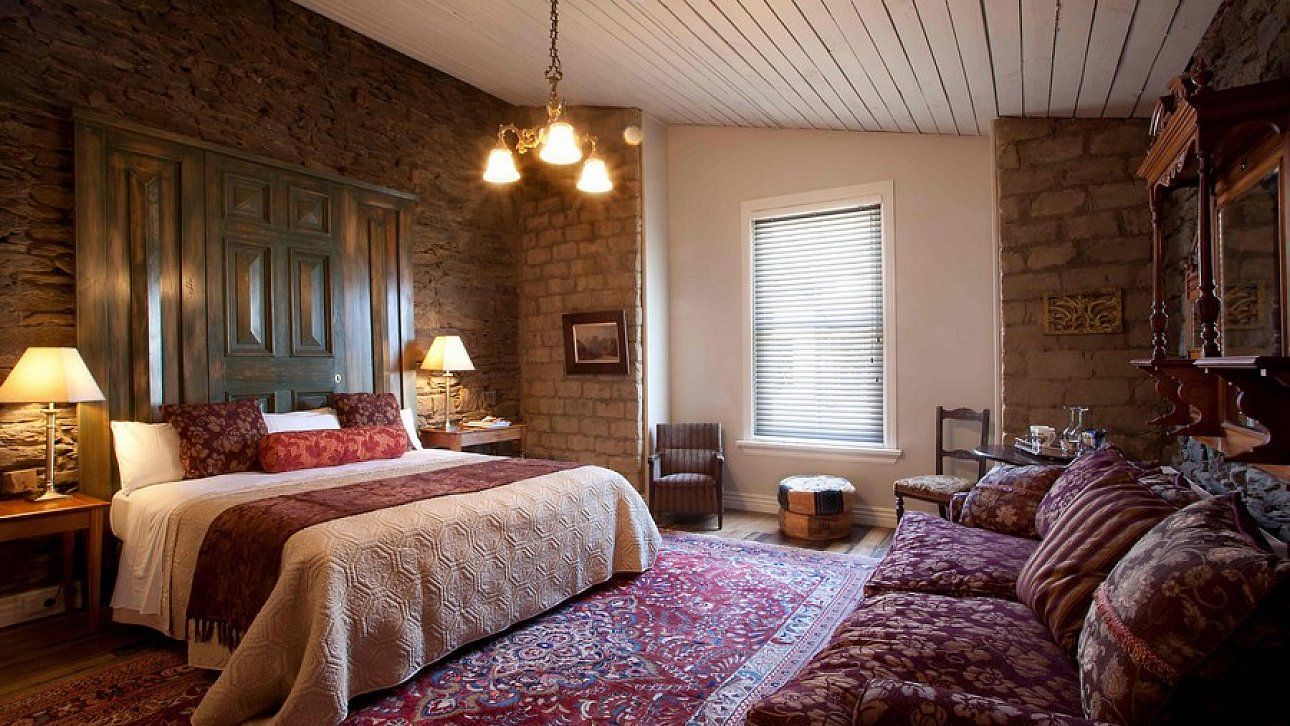 Return to Clyde and stay one night at Olivers Lodge and Stables. The finest renovation in the country. A lovely historic building painstakingly restored and presented for the delight of tourists. Every room is lovely. We recommend a relaxed dinner platter in the garden or a lovely meal at Olivers Restaurant.
Day 12
Queenstown
Breakfast is included at your accommodation. Depart Clyde and start your journey to Queenstown. Queenstown sits on the shore of crystal clear Lake Wakatipu among dramatic alpine ranges, it is known as the "adventure capital of the world". From sky-diving to fine dining, this resort town offers something for everyone. Spend the day exploring the region. You may like to take the Gondola up Bob's Peak for a birds eye view or visit Arrowtown, a delightful gold rush village nestled below the beautiful peaks that surround the sparkling Arrow River.
Camp Glenorchy
2 nights • Superior Cabin Bedroom
At the end of the day take the stunning road to Glenorchy and stay two nights at Camp Glenorchy. Camp Glenorchy is New Zealand's first Net Zero Energy accommodations. It's part of The Headwaters, an inspiring revitalisation of classic camping, cabins, group gathering and retail services in the Glenorchy community. At the end of a beautiful 40-minute drive up the scenic shores of Lake Wakatipu you'll find Camp Glenorchy nestled near the base of the towering Richardson and Humboldt mountains. Native landscaping and artisan features include stone mosaic walkways, hand-crafted signage and structures made from re-used vintage timber. Amenities include a large and fully-equipped shared kitchen, communal dining room with towering mountain views, Greenstone lounge, campfire shelter with four BBQs, all set in a uniquely stunning natural landscape. Sustainability tours offer unique insights into how the property uses 50% less energy and water than similar facilities.
4WD Farm Tour with Wellness Guide
Breakfast is included at Camp Glenorchy today. Meet your personal wellness guide today. Experience everything this unique landscape has to offer in a mindful, supported and adventurous way.Set off on your journey up to Ben Lomond Station and the rugged mountainous landscape synonymous with the region. Your vehicle will take you to Moonlight Lodge through a mountain pass overlooking the rugged land sculpted by a rich history of gold mining and sheep farming. Above the treeline panoramic views open up in alpine style. Once at Moonlight Lodge, your Wellness experience begins. Enjoy a movement session to get your blood flowing and muscles warm, followed by a relaxing guided meditation to calm the nervous system. Explore pristine backcountry on a mindful hike that will allow you to connect more deeply to nature and yourself. Full day immersions include a stretch and unwind session, afternoon guided meditation, lunch and refreshments. You are returned to your accommodation relaxed, refreshed, inspired and calm.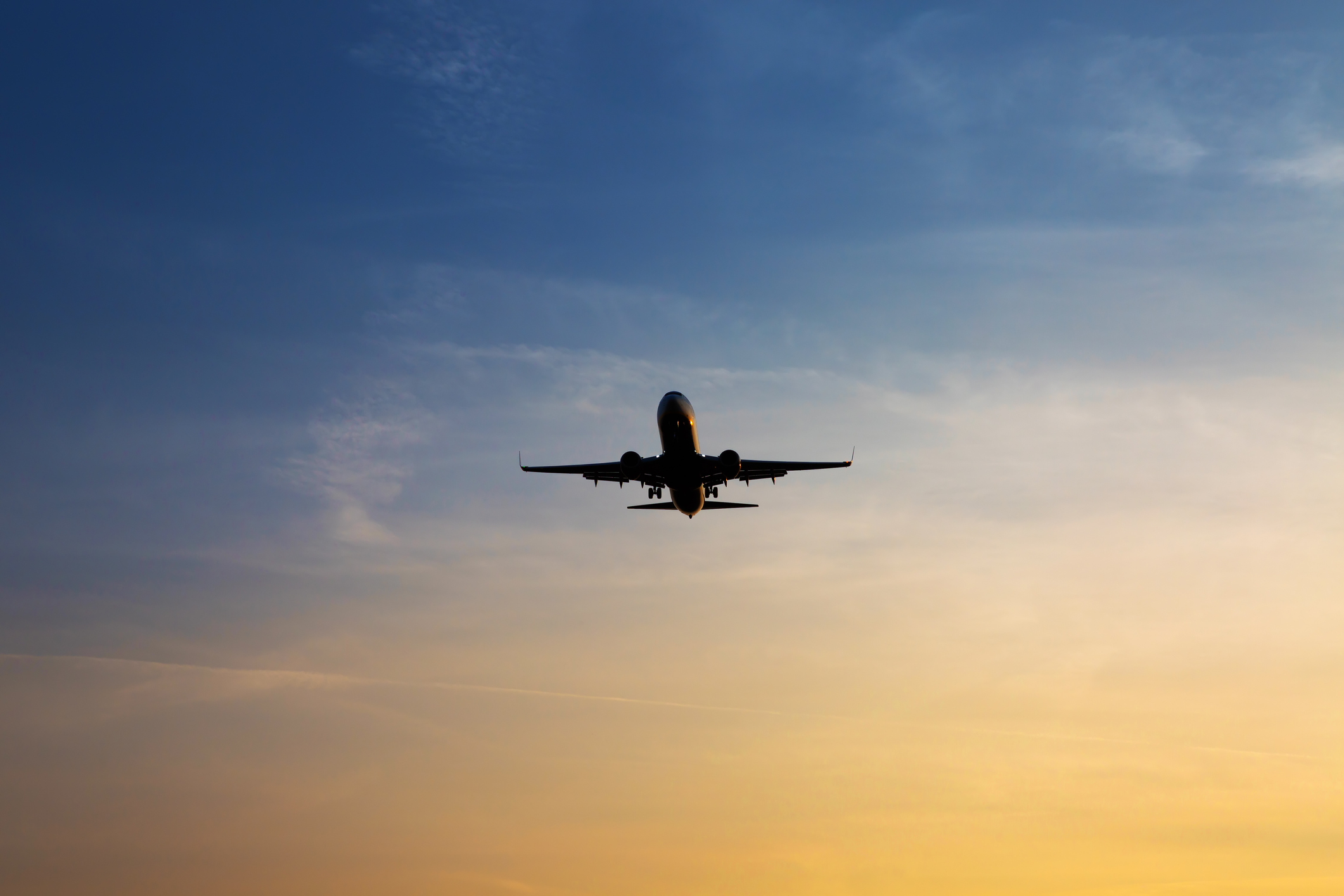 Day 14
Departure Day
Today you depart New Zealand; make sure you allow enough time for your check-in before departure. Always check with your airline, but as a rule of thumb: International Departures - due to increased security requirements on all flights operating to, through, and from the USA, you need to be checked in no later than 2.5 hours before your flight is due to depart. Domestic Departures - you are required to be checked in and bags dropped off at least 45 minutes before the scheduled departure of your flight. If you check-in any later, your flight may already be closed and you will be required to transfer to the next available flight. Haere pai atu, hoki pai mai! Travel safely!
In the last 15+ years we have never repeated an itinerary. We prefer to limit the number of clients we take rather than turn...
ITINERARY SHOWCASE
Back in 2001 we set ourselves an objective - to provide our clients with super-quality daytime (or nighttime) experiences...
All Experiences
You are welcome to contact us by phone or e-mail. If you wish, just leave us a message as well as a number and time at which...
GET IN TOUCH