A short break to Wanaka to enjoy the wilderness and lose the crowds.
Day 1
Client Overview
This weekend is all about getting off the beaten track, away from the crowds and into the wilderness without leaving behind a luxury touch. Costs are for a couple and include all transfers, accommodation, meals and activities.
Caring for New Zealand
Ahipara Luxury Travel supports the Tiaki Promise, an initiative to help educate visitors to New Zealand on how to care for our country. We ask all our clients to respect and value our promise. While Travelling in New Zealand I will Care for Land, Sea, and Nature, Treading lightly and leaving no trace Travel safely, showing care and consideration for all Respect Culture, Travelling with an open Heart and Mind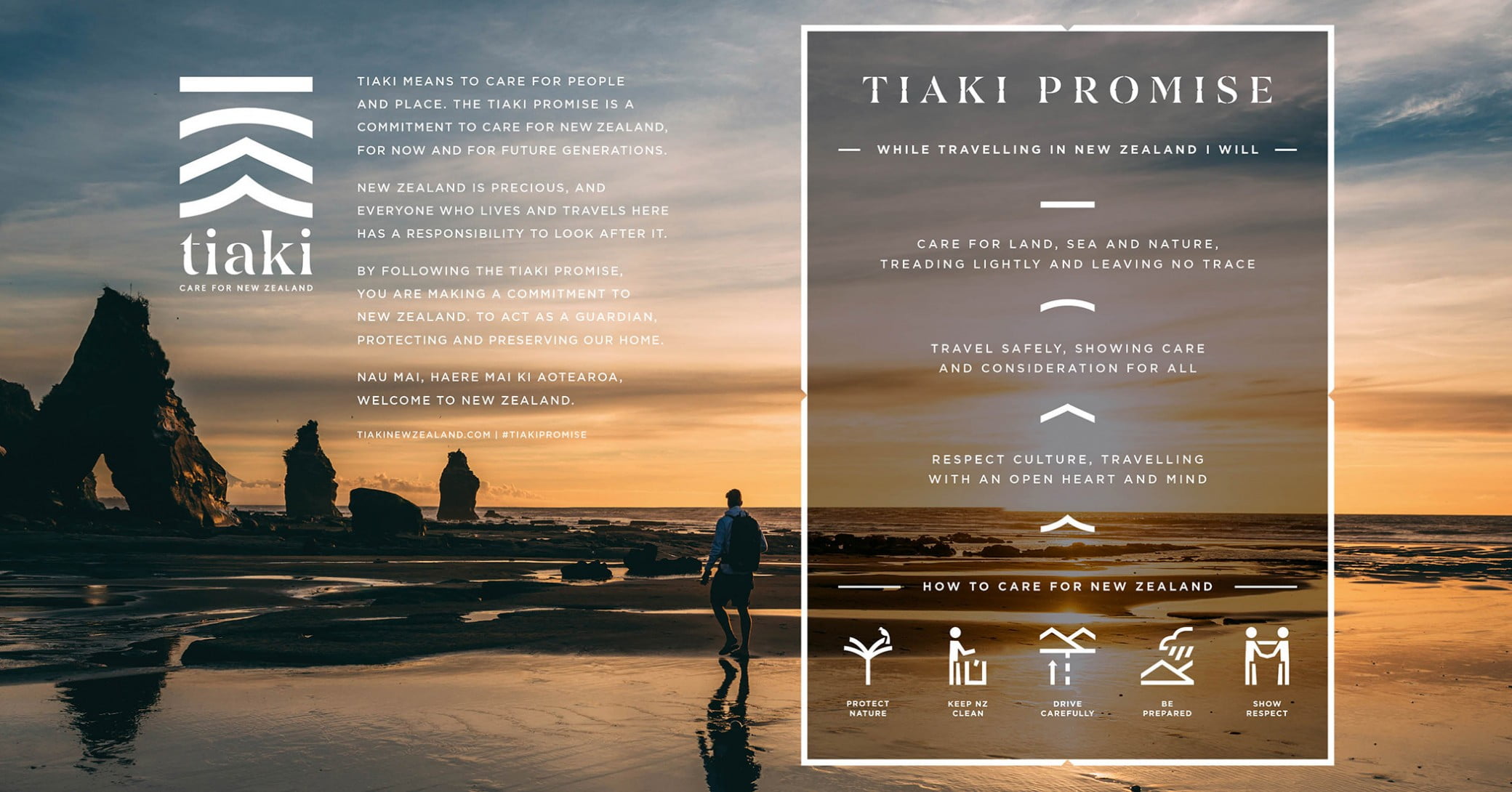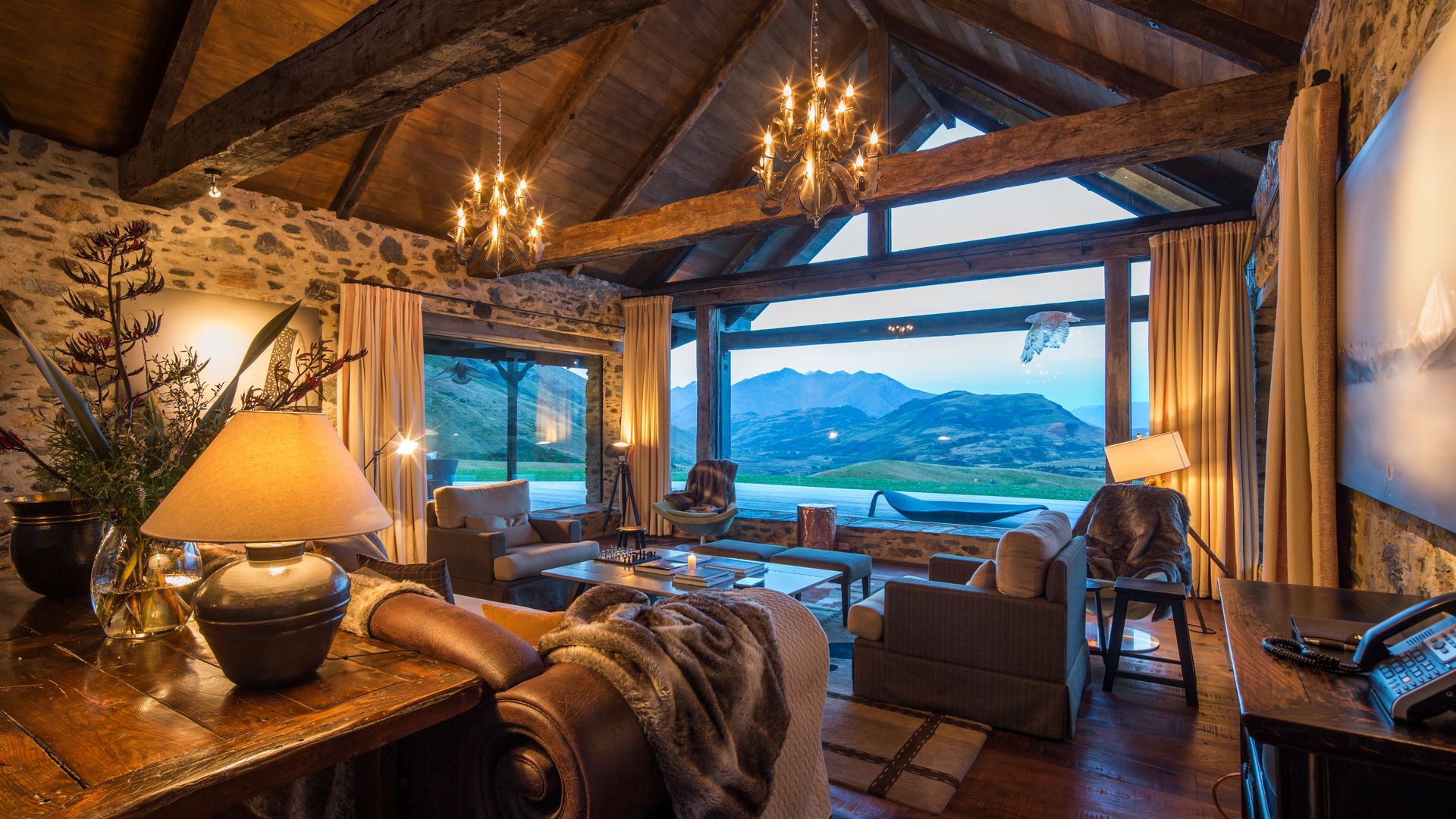 Mahu Whenua
3 nights • Tui Suite, Per suite (1-2 guests), incl. breakfast
After arriving into Queenstown, a private transfer will be waiting to take you up and over the Crown Range, through Wanaka arriving at Mahu Whenua which will be your base for the next three nights. In complete privacy, Mahu Whenua, lodge and eco sanctuary, boasts captivating views of Lake Wanaka and the surrounding mountains. Inside, you'll find a rustic design that incorporates locally sourced materials and modern features to ensure easy living. Horse riding, mountain biking, hiking, yoga, spa services, cooking courses, conservation tours, and heli-skiing are all available on-site.
Day 2
Wild Food River Safari, (Exclusive Jet Boat tour/ picnic banquet lunch - allow 4hours), per group
4 hours
At 9.15am your private driver will pick you up from Mahu Whenua and transfer you to Wilkin River Jets, you can expect this drive to take just over 1 hour. Check in at 10.30am for a departure to your private jetboat of 11am. The jetboat was invented in New Zealand as a clever way of navigating the very shallow water we get on our South Island braided rivers, for farmers, hunters, and fishermen. It is smooth, fast, and very manoeuvrable, and has made its appearance on the tourism scene. This is one of our favourite trips - more of a safari - and more akin to its original use rather than the "thrill rides" one sees around the world these days. The boat takes you down the Makarora river and up the Wilkin river, showcasing some of the best jetboating terrain in the country - gravel banks, fast flowing rivers, and gin-clear water against a backdrop of the Southern Alps. After a bit of a thrill, you then tie up to a willow tree and go ashore for a traditional "West Coast" barbecue, washed down with excellent local wines. In the past, the menu has included crayfish, whitebait, and venison but we make no guarantees other than that the food will be the freshest and finest available on the day. After lunch the boat is available for you to take for a spin - a driving lesson with a difference at the head of Lake Wanaka. This is another of our exclusive days in a special place with special people. After your lunch concludes at 3pm, your driver will be waiting to take you back to Mahu Whenua where you will spend the rest of your evening.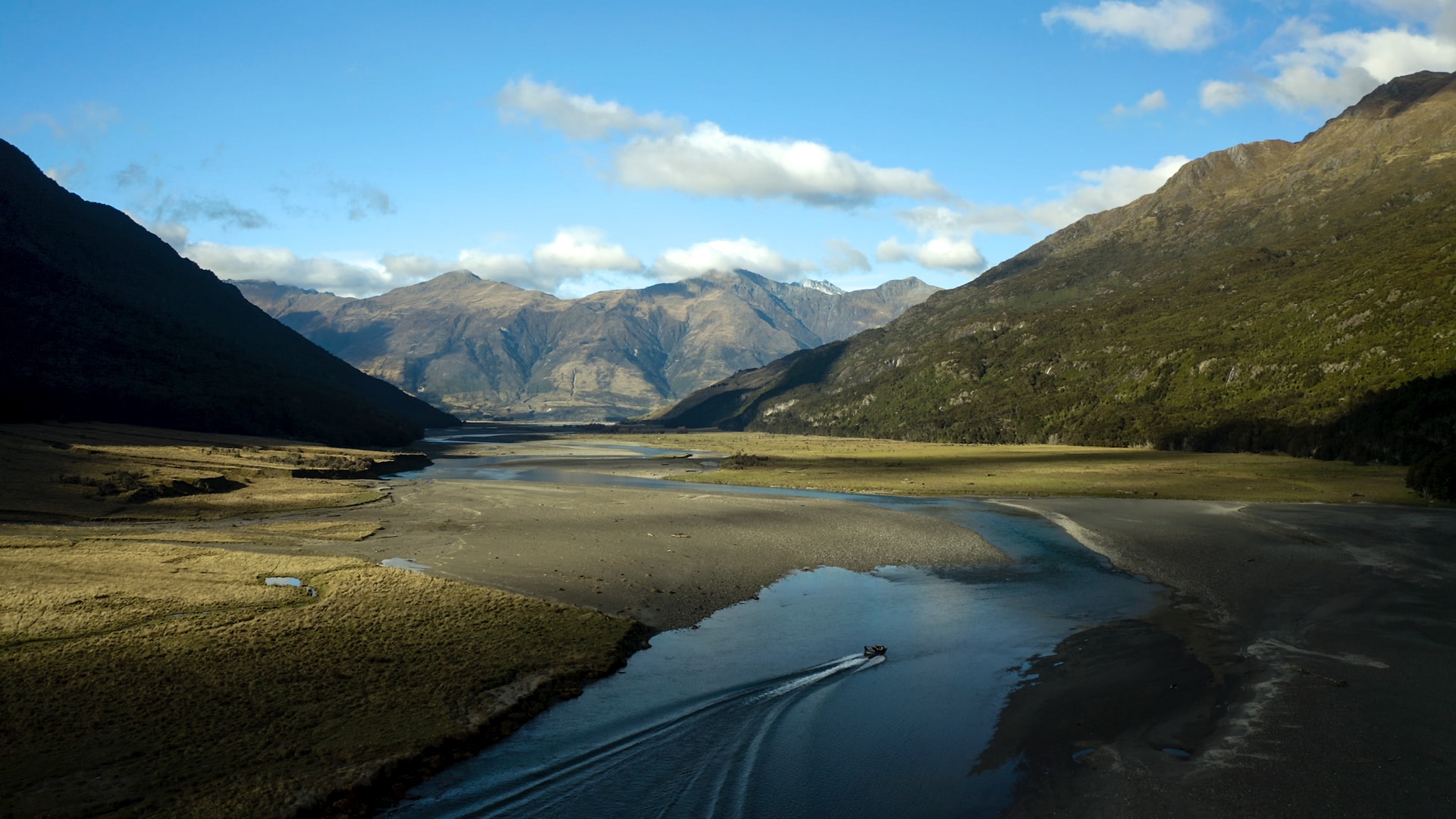 Day 3
Wild Hills Safari - 4 hours
5 hours
This morning you will be picked up from Mahu Whenua for a day exploring the area with a true local. Experience the real Wanaka getting well off the beaten track to places inaccessible to the public. View Wanaka's spectacular rugged high country, snow-capped mountains and glaciers, all whilst traveling through a private New Zealand alpine deer farm overlooking picturesque Lake Wanaka. Enjoy walks through alpine meadows and ancient forests or simply sit back in our comfortable 4WD Landrover and let your eyes do the walking! This journey offers an unique insight into Wanaka's rich history, heritage and modern-day farming life. A photographers dream trip and perfect adventure in this alpine playground.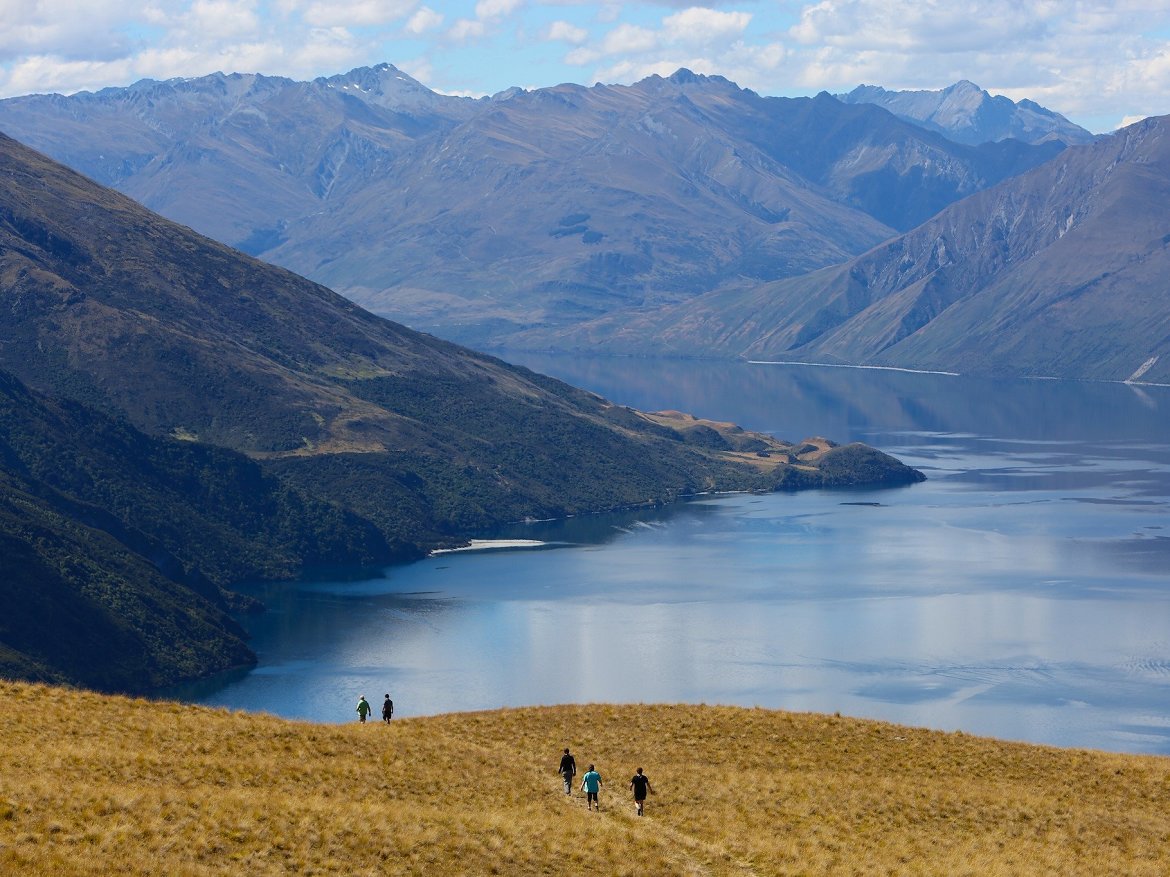 Day 4
Sunrise Heli Photography Safari, - Coromandel Peak (Mt Roy), 2.5 hours
A chance to see and photograph the sunrise on your final day in New Zealand, this morning you will be picked up by Ridgeline Adventures at 6am. Begin with a 4WD journey into Wanaka's remote high country to photograph spectacular landscapes on the edge of Mt Aspiring National Park. Then take a stunning scenic helicopter flight to Wanaka's iconic Roy's Peak to shoot this incredible location. No hiking required.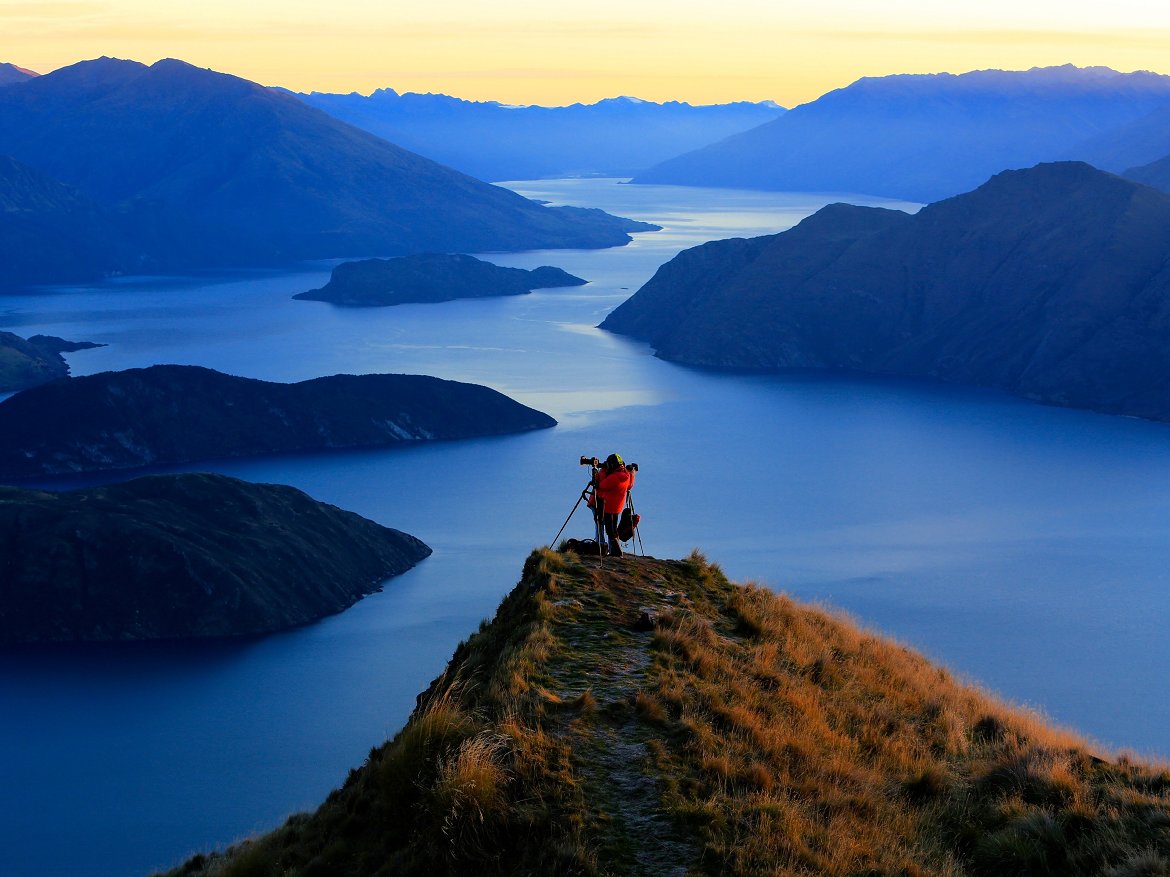 Departure
After your morning sunrise, head back to Mahu Whenua for breakfast, pack up your luggage and depart with a private transfer to Queenstown Airport. Today you depart New Zealand; make sure you allow enough time for your check-in before departure. Always check with your airline, but as a rule of thumb: International Departures - due to increased security requirements on all flights operating to, through, and from the USA, you need to be checked in no later than 2.5 hours before your flight is due to depart. Domestic Departures - you are required to be checked in and bags dropped off at least 45 minutes before the scheduled departure of your flight. If you check-in any later, your flight may already be closed and you will be required to transfer to the next available flight. Haere pai atu, hoki pai mai! Travel safely!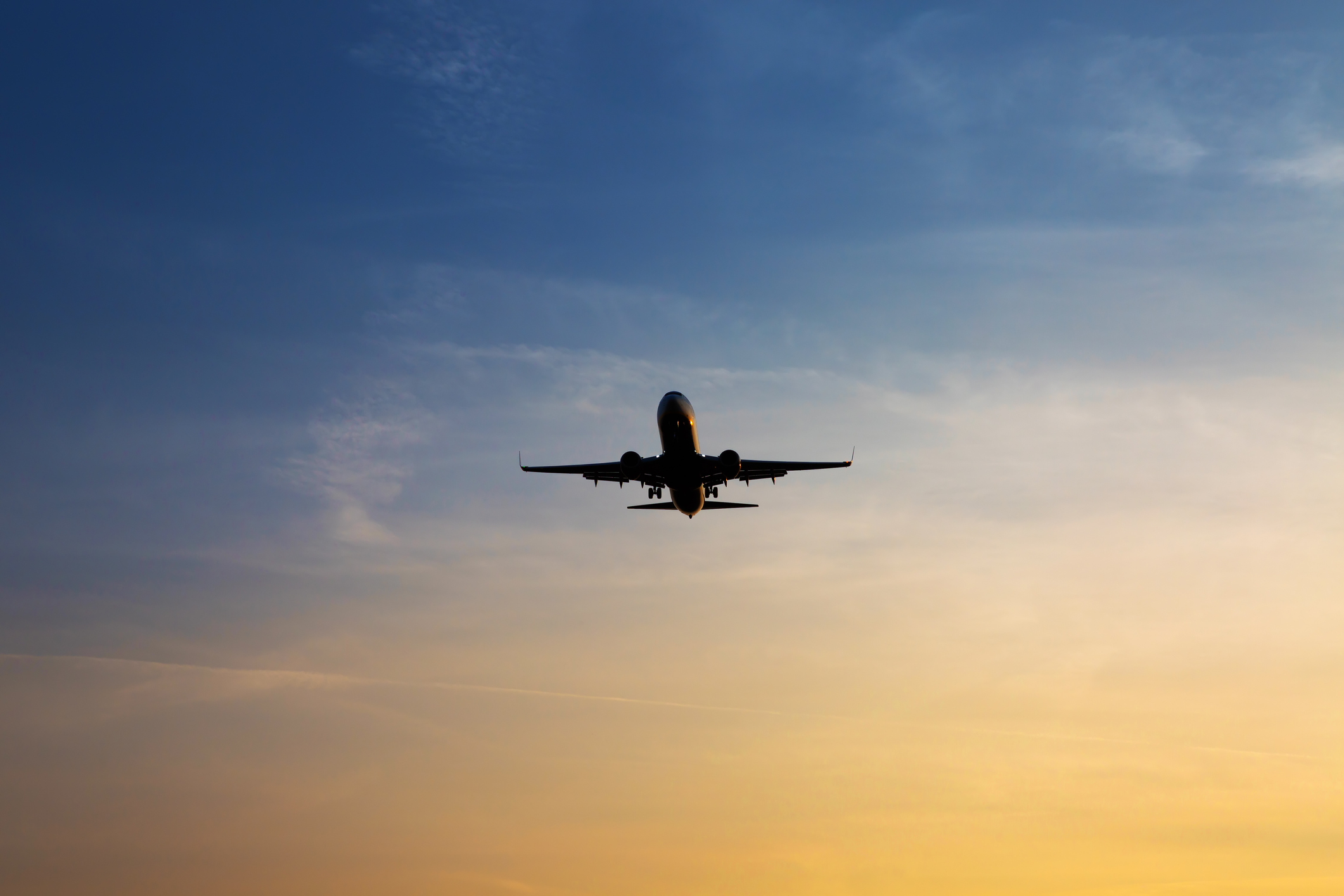 Useful Information
Ahipara Emergency Contact : 0275 138 351 From the 1st October 2019 most visitors will require a New Zealand Electronic Travel Authority (NZeTA) to enter New Zealand. The NZeTA includes payment of the International Visitor Conservation and Tourism Levy. You can pay on-line here NZeTA Information Ahipara Terms and Conditions Frequently Asked Questions Client Testimonials Ahipara Exclusive Experiences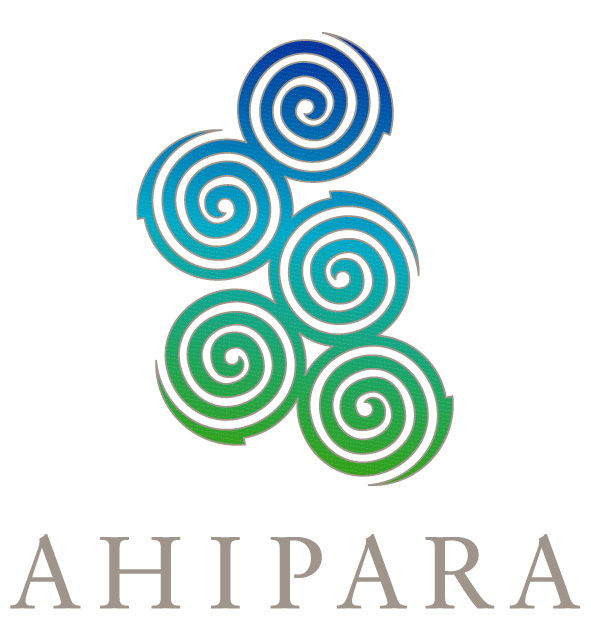 In the last 20+ years we have never repeated an itinerary. We prefer to limit the number of clients we take rather than turn...
ITINERARY SHOWCASE
Back in 2001 we set ourselves an objective - to provide our clients with super-quality daytime (or nighttime) experiences...
All Experiences
You are welcome to contact us by phone or e-mail. If you wish, just leave us a message as well as a number and time at which...
GET IN TOUCH