Maori Cultural Experiences NZ
Maori culture is world famous for the ritual Hakas performed by the All Blacks before each rugby match. It is also one of the few cultures to have kept most of its mythological tales intact after experiencing colonisation. This indigenous culture is still very much alive in New Zealand. The Maori are gifted with a true artistic ability as well as being spiritually connected to their land and ancestors. Are you interested in indigenous cultures and want to know the secrets of this ancient tribe as you set foot on their home? Then who better than a Maori guide to introduce you to the secrets of New Zealand's sacred land! Ahipara Luxury Travel offers you an authentic, private, deep and privileged access to many different aspects of the Maori world. We are connected with a Maori tribe for over two decades and organise the most unique packages of cultural experiences for our dear clients. These include warm welcome rituals in the forest, traditional food gathering and cooking, carving and weaving, playing music and connecting with the tribe on a deep personal and spiritual level. Let yourself be guided by the friendly and enthusiastic Maori people, and discover their way of life in a unique traditional environment!
A privileged access to the Maori world
Maori language, customs and history are an integral part of New Zealand culture. But while it is visible on the surface across the country, it is deep in the forest that the heart of this tribe is palpable.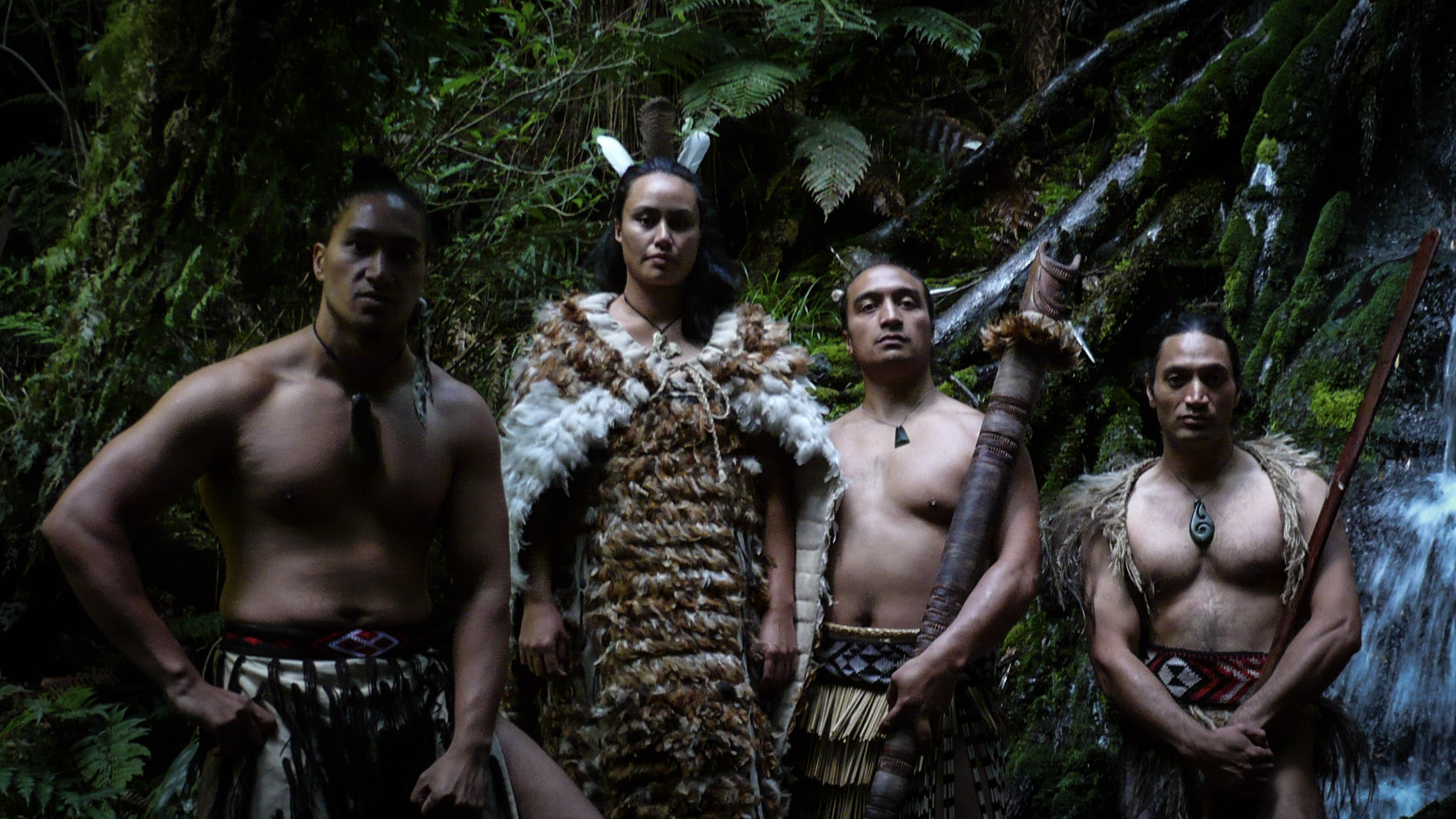 We have always worked closely with English-speaking indigenous people, including their amazing leaders. All the experiences we offer are created with their generous help and engagement. Spending time with them for over two decades enabled us to truly understand them, and we are now helping them understand our clients. To create the most authentic and unparalleled experience on both ends. This investment has resulted in close relationships with a number of performers who have created warm bonds with our clients over the years.
Our curious guests can learn more about the history of these people during their private stay through storytelling, singing, dancing, artwork, and other exciting experiences.
The luxury our travel agency offers is to experience real connection with some of the most genuine and sorted people we know of. The luxury to reconnect to yourself and feel fully part of the land you're stepping into as the Maoris welcome you on both the physical and spiritual plane. No matter what you seek, chances are you'll find it here as the Maori people are very tuned in and will treat you like you're one of them.
Among the special people you'll meet are:
Master carver Delani Brown
Hunter/gatherer and master chef Tom Loughlin
Passionate chief and fisherman Hone Mihaka
Greenstone carver and musician Bevan Climo
Full immersion in the sacred Indigenous land of New Zealand
With the high mountains, colourful lakes and vast forests of Kauri, there are many natural wonders in New Zealand, and all are closely linked to the indigenous culture. Local Maori beliefs and myths reflect both the volatile nature of the local landscape and their underlying respect for nature. They personify natural elements or phenomena, such as the forest, the sea, volcanoes, the earth or the sky. Hence, natural deities have a major role in the creation story of the world.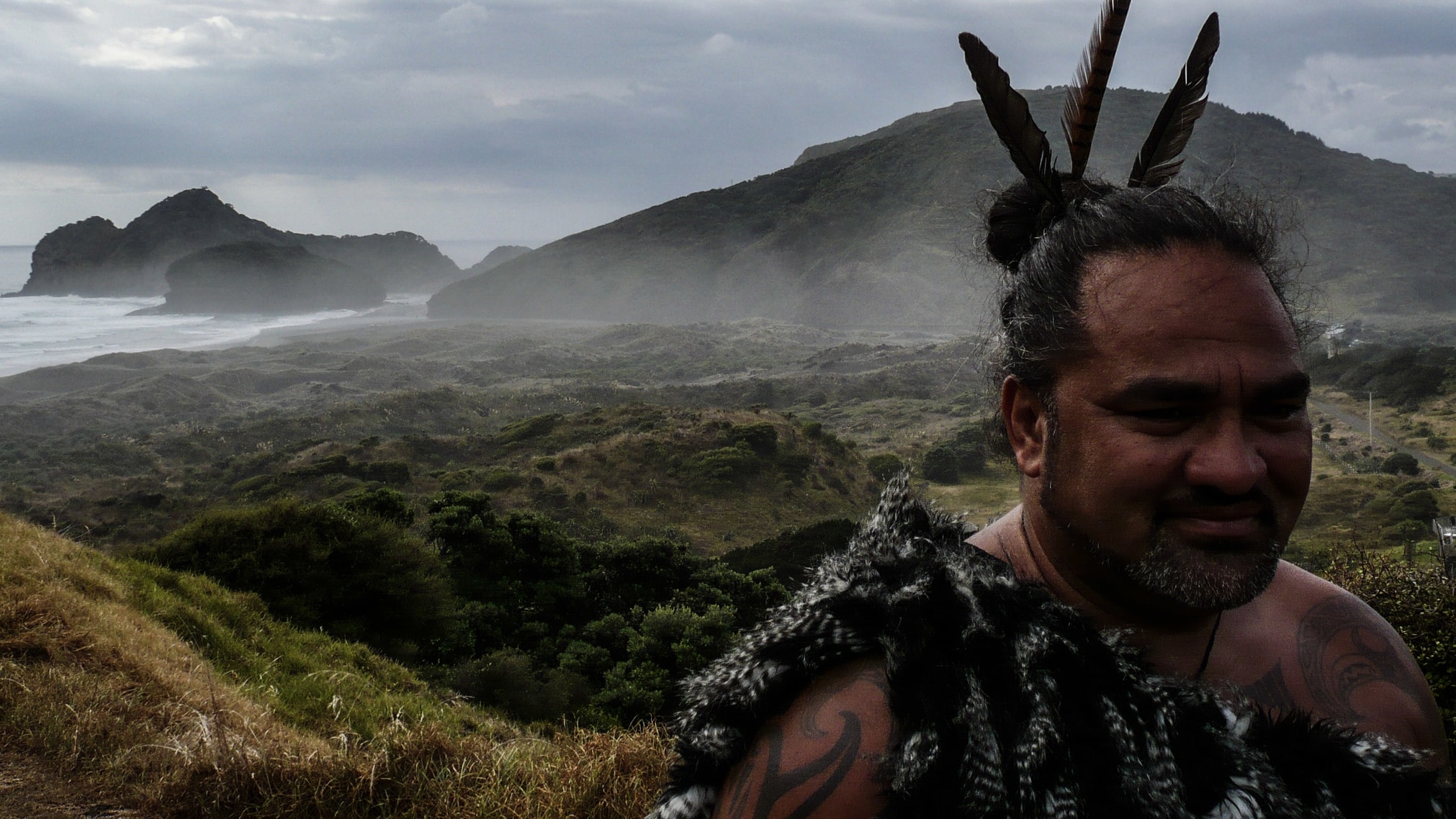 The holistic approach of the Maori culture is reflected in the importance attached to the human being on this planet. In their eyes, we are all deeply connected to our Mother Earth which serves as a link to past and future generations. Maori are able to communicate with these dimensions as well as with the natural world that provides them with knowledge and protection.
During this privately organised trip, you'll be a part of something bigger than yourself and feel welcome by this land you're visiting and getting to know from the core. You'll feel the way all beings are connected, and how intelligent our life force is. This experience has the power to change you forever.
Traditional Maori activities with the masters
Like many cultures, it is through art that you will discover Maori culture. The tribe welcomes you from the very start with cultural performances that involve shouting, singing and dancing. You will have the opportunity to participate in the preparation of native food and to taste it in a unique convivial atmosphere in the middle of the forest. You will also have the opportunity to learn visual arts such as wood and jade carving, weaving and moko tattooing.
If you are a spiritual seeker, you can even take the opportunity during your stay to meet healers, psychologists and medicine people who can give your heart and soul the answers they're longing for.
As a general rule, Ahipara organises your days around some themes and special interests you mentioned you had. You have the luxury to request anything, and you can be sure that it will be delivered. Customising your stay in all aspects is Ahipara's zone of genius.
Whatever the activity is, you can get involved as much as you like - from witnessing the Maori people in their natural habitat to being an active participant in this wild lifestyle for a few days at least!
A warm Maori welcome performance
In Maori culture, visitors have always been welcomed in a special way. A mixture of physical performance, tongue lashing and wild shouts by three warriors followed by a chanting performance by the whole tribe, and especially the women. The performance was originally a display of the tribe's presence and physical strength to the arrivals in case they came with bad intentions. Everyone looks at each other in the eyes, and the Maoris place a branch on the ground in front of the newcomers. The acceptance of the gift is a sign of peace, and the Maoris then begin their artistic performances as a sign of welcome. The ceremony ends with a powerful gesture: inhaling air together as your noses and foreheads touch to symbolise the sharing of the breath of life.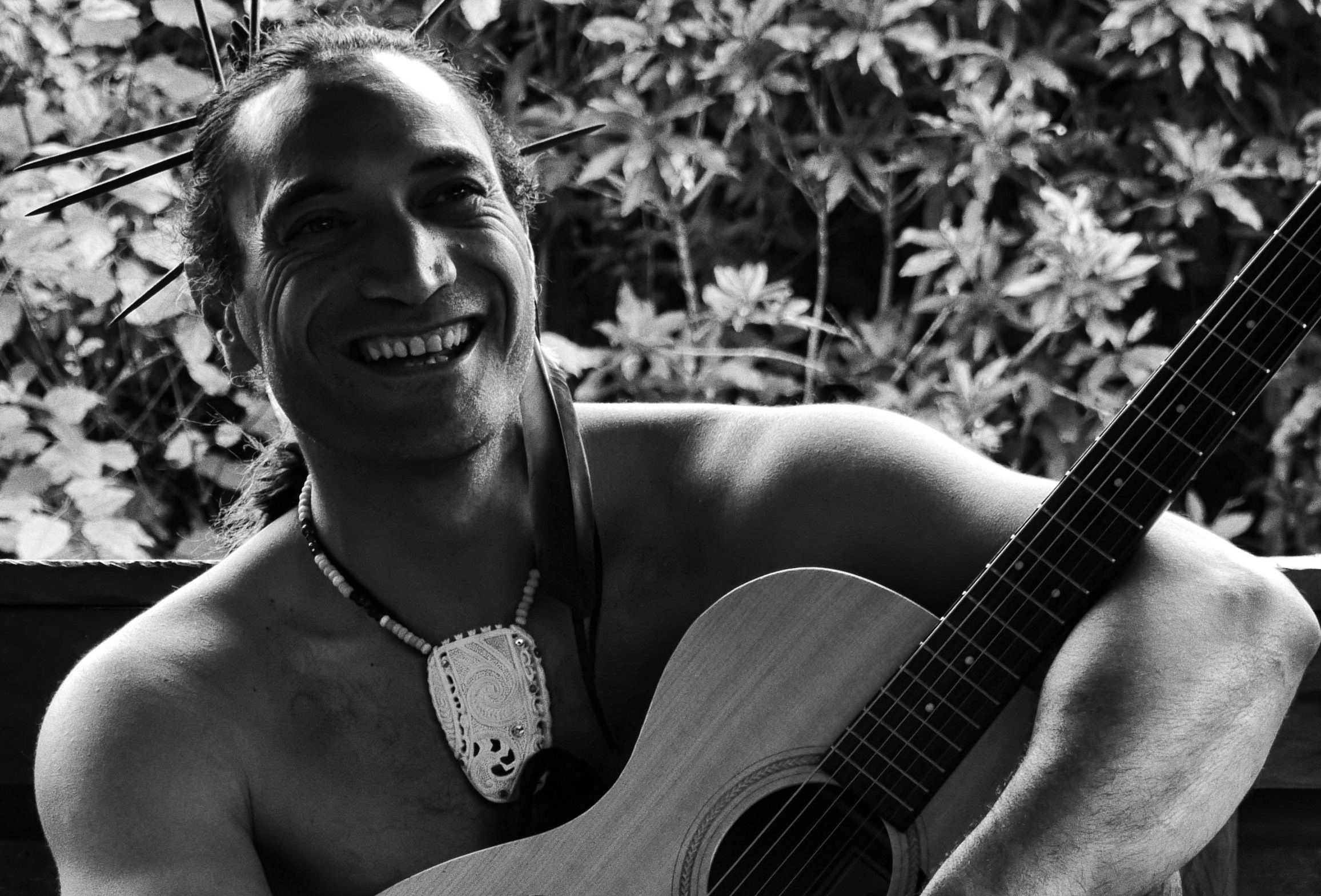 In modern New Zealand, this ceremony no longer has a warlike aspect and is performed in European clothing. Only tourist shows still offer the traditional version in Maori costumes. This is why we take our clients deep into the forest to meet the indigenous tribes who still live according to the traditions of their ancestors. The ceremony is often referred to as their favourite part of our organised excursions for many reasons.
Traditional culinary experiences with Kai Waho
Ahipara connects you with Tom Loughlin, the outdoorsman of the Maori tribe we work with. With him our customers can hunt, plant, gather, prepare, store, cook and eat traditional Maori meals. Tom now owns a company called Kai Waho that makes Maori culinary experiences more accessible to you.
Hangi is among the most important feasts for the indigenous people of New Zealand. This technique involves cooking food at the bottom of a hole dug in the ground over white-hot stones. Once the stones are at the right temperature, the baskets containing the meat (beef, mutton, poultry, etc.) are placed in the hole, followed by those with the vegetables (carrots, kumaras, potatoes, corn, etc.). The whole thing is protected by dampened cloth, then covered with soil. Four to six hours later, you can dig up the stewed feast and enjoy it with the rest of the tribe in a very special and friendly atmosphere.
Privately performed artistic shows
Maori not only engage in war dances and songs, they are also very festive and put on some very nice performances outside their rituals. These shows are performed with props that further enhance the overall experience. Maoris play with their gaze and facial expressions to captivate and impress their audience.
Our clients have reported stimulated creativity, released personal expression and self-confidence, and developed teamwork skills. At the same time they described it as an amazing opportunity to enter a diverse, unique and hitherto unknown culture.
Visual arts and Maori tattoos
In terms of craftsmanship, the Maori excel in weaving and carving wood and precious stones such as jade. You can admire their work on weapons, musical instruments, marae carvings, Maori community houses, and canoes. The designs used in these carvings are often inspired by the natural environment and are found throughout New Zealand. You can join them in private workshops!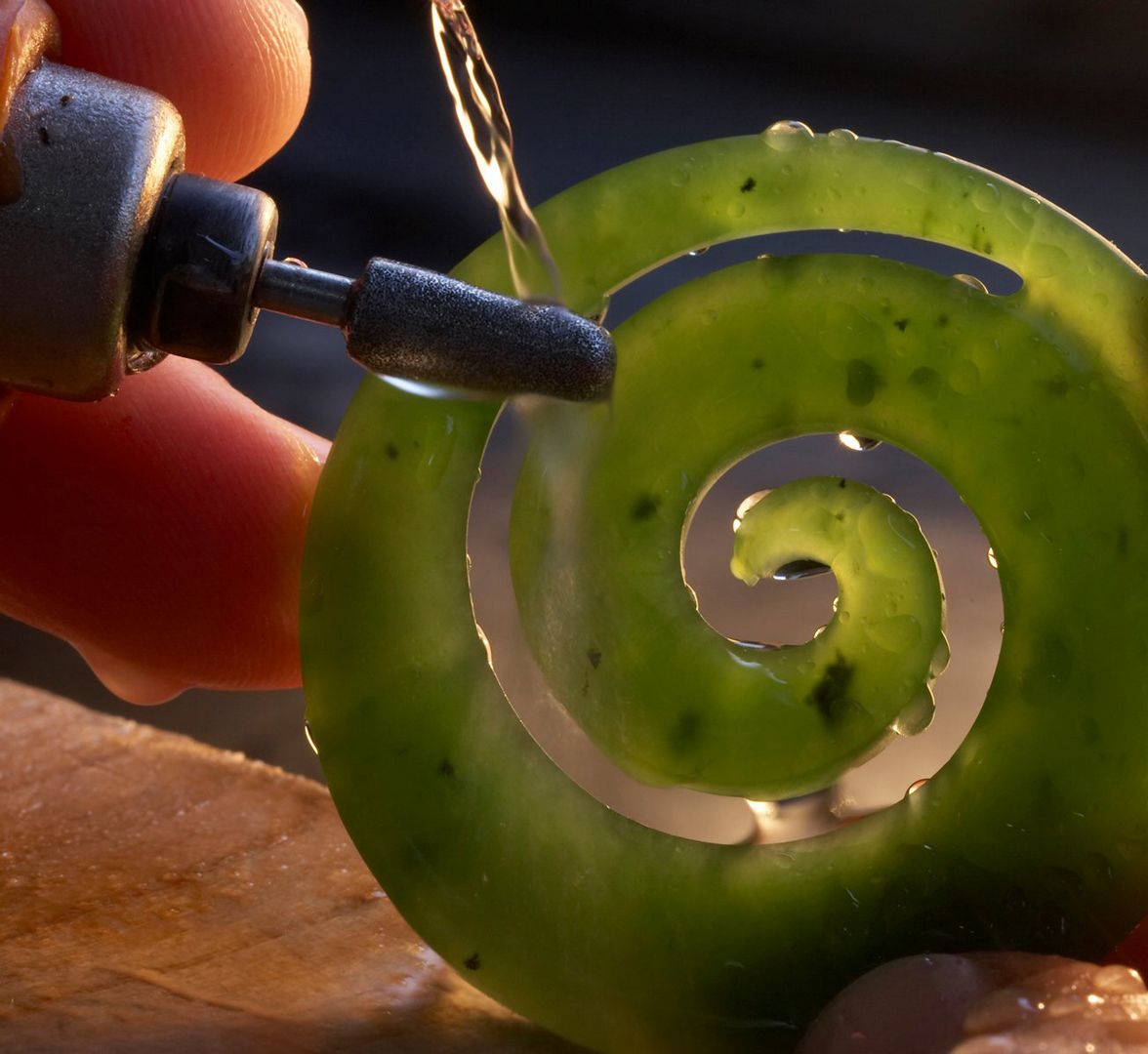 Last but not least, the Maori tattoos. The reputation of Maori tattooing has long since spread beyond New Zealand's borders, and many visitors take advantage of this unique opportunity to see it up close or even to get temporarily tattooed themselves.
The spiritual journey of a lifetime
For those travelling through the North Island, many of the major tourist attractions and monuments offer the opportunity to learn about local legends and to better understand why these places are sacred. But we want to make your experience more exclusive.
All of the activities you will have the opportunity to take part in or witness have a deep spiritual background. Engaging in these or simply observing the Maori in their natural environment can be an emotionally charged experience for you. Their connection to the land of New Zealand as well as the divinely deep interactions between the various tribesmen and yourself contribute to an unforgettable experience that has the potential to leave a lasting impression on you.
For those interested in a deeper exploration of this mystical dimension, we can connect you to spiritual healers and masters of all sorts that will organise incredible sessions around a theme that's dear to your heart. We can also take you to private holy places with the right Maori guides.
Your journey à la carte
A tailor-made trip to New Zealand not only guarantees lifetime memories but also ensures that you will be staying in places of the highest standard with friendly, attentive hosts. You can be sure that the pace of your trip will be adjusted to your own taste. You'll take in some of the most iconic and yet not so common activities. You'll discover places that are not available to tourists and will be surrounded by incredible human beings.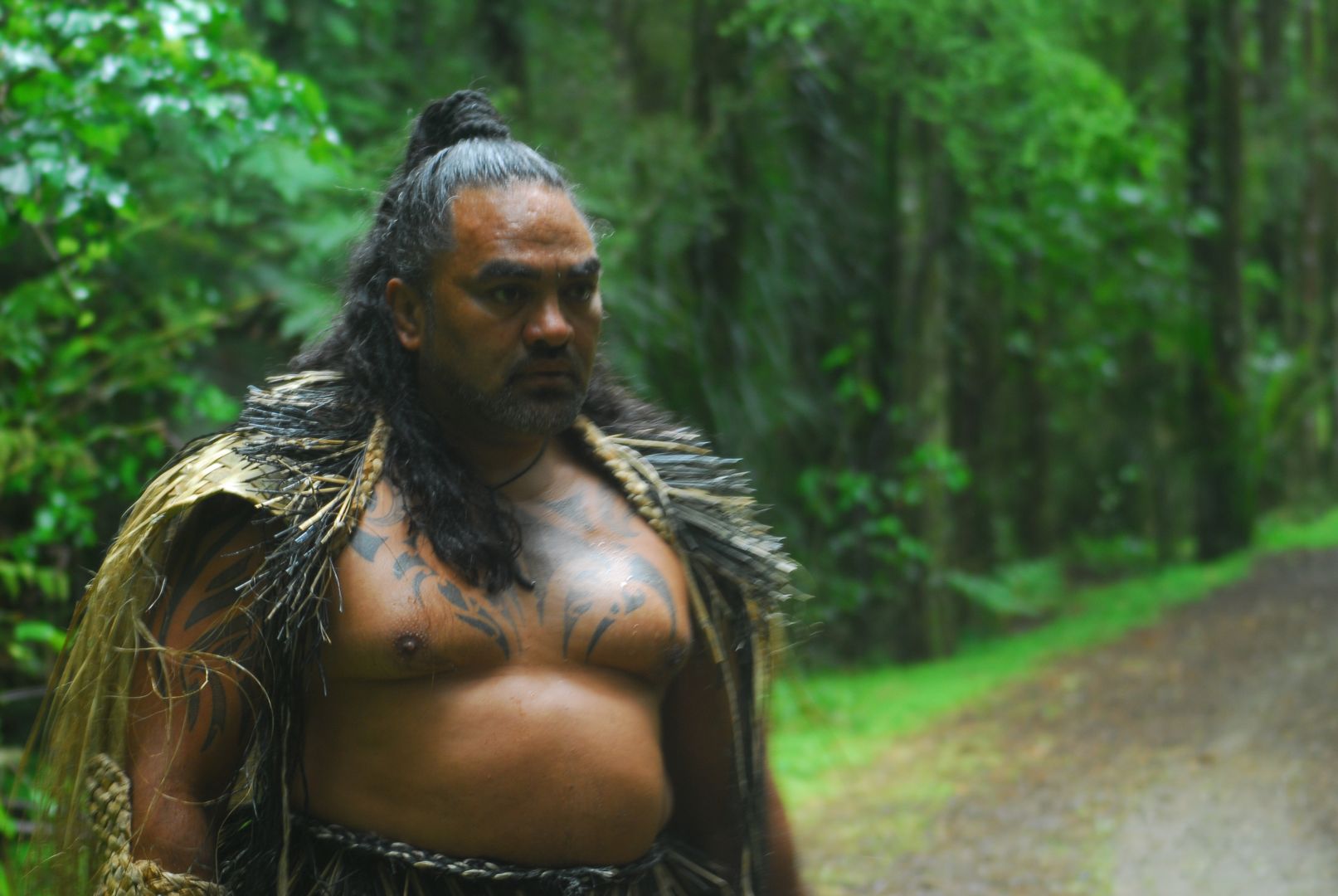 Plus, you can count on us. We will be able to advise you, to intervene with the service providers who are our long-standing partners and simply to assist you so that your trip leaves you with indelible memories.
Would you like to experience the heart of the Maori culture and get closer to the country's roots? Contact us to arrange your visit to this sacred land!