Private Hiking Tours in New Zealand
Would you like to discover remarkable New Zealand heritage in a private setting? Blend in with the pristine nature where few hikers have had the privilege to venture? Are you craving to be in harmony with an unspoilt natural environment? Get back to basics and recharge the batteries on all levels? Ahipara Luxury Travel invites you to discover this earthly paradise on a private tour designed just for you so you can connect with the sacred land of New Zealand in a deep and privileged way. We work with locals to create a tailor-made trek to match your desires and fitness levels, but also surprise you with delightful details that will greatly contribute to making your expedition an unforgettable experience for you and your family.
Redefining luxury hiking in New Zealand
Ahipara doesn't just plan hikes. We create unique journeys for travellers in search of adventure. Exceptional natural sites. Extraordinary and authentic accommodation. Privileged access to special people and places. And much, much more.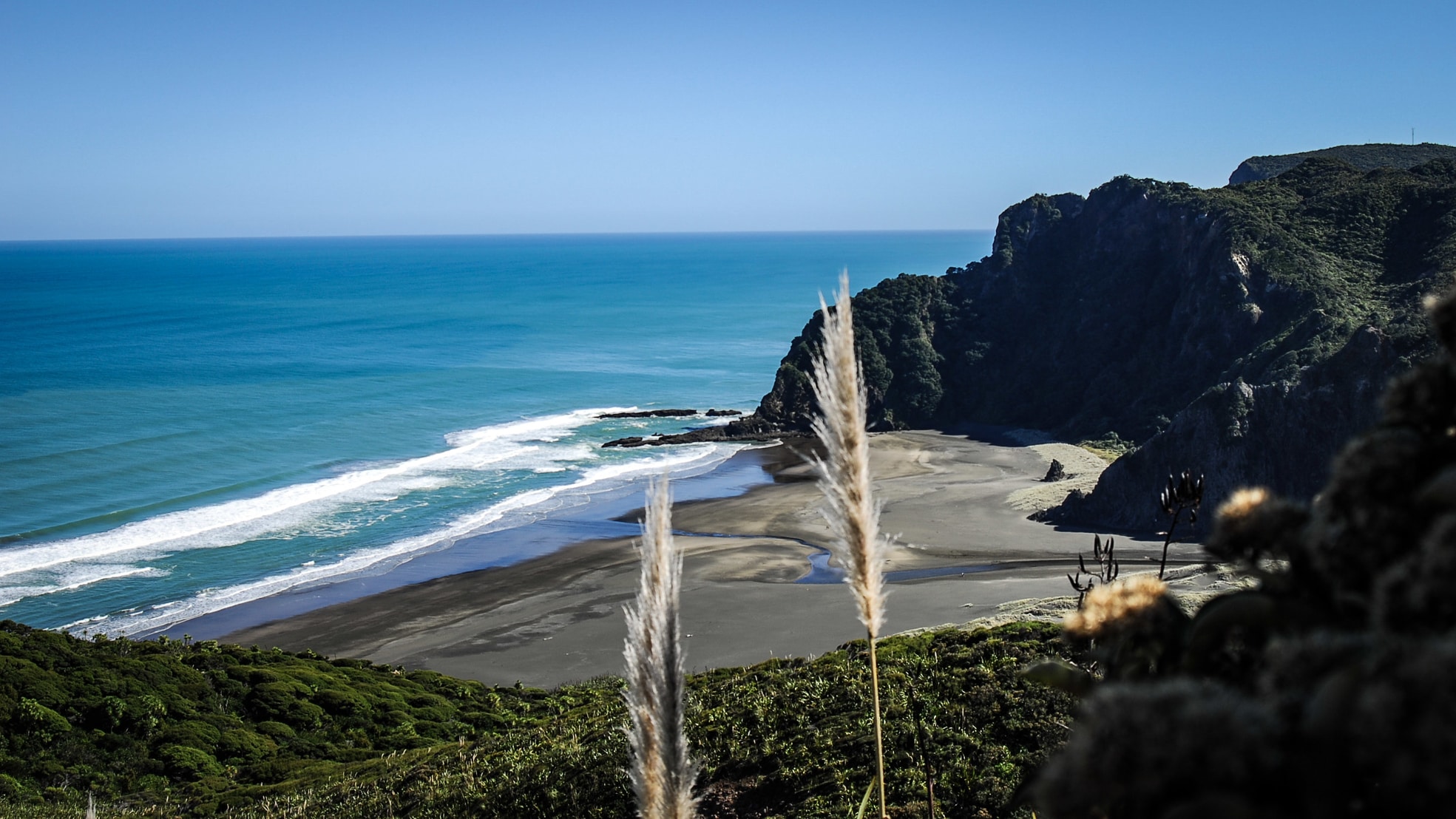 This mountain hiking trip will follow a theme that is dear to you, whether it lasts one or more days. Enjoy the experience on your own terms and rhythm, without having to plan anything, and while taking in the sights, sounds, and tastes that we've put together for you. The ability to cherry pick the very best in the country and intertwine it with other things you enjoy doing the most in life is what allows us to develop exactly the right hiking programme for you.
Are you looking for an extra change of scenery? Would you like to open up to a culture on the other side of the world through a luxury hiking tour? Connect with the Ahipara and we'll take care of you the right way.
Discover the most exclusive spots in New Zealand's precious mountains, volcanoes and lakes
Uplands, mountains, and volcanoes occupy about 80 percent of New Zealand's surface. New Zealand also has a very dense river network and its islands are home to countless lakes, some of which are right in the middle of glaciers or volcanoes.
A trip to New Zealand is a journey through wilderness. A dazzling change of scenery for the eyes and the soul. Imagine a piece of the world in the heart of the Pacific where you can find national parks, mountains, steep fjords, glaciers, endless grazing lands, hot springs and other heavenly places.
Embark on a journey of self-discovery through breathtaking mountain settings and a passionate culture with our prestigious private hiking service. Ahipara reveals to its exclusive clients the secrets of the island with its remote and peaceful areas, wildlife sanctuaries, and exceptional locations untouched by the public. You will be led to charming little hideaways that only our undercover guides know about.
A true immersion in the wilderness awaits you, lulled by the sounds and smells of the local environment in a luxury structure that provides all the comfort you need to enjoy the experience without having to worry about anything.
Connect with New Zealand on a deeper level than most
When you find yourself in the middle of the forest, under the protective presence of the trees and the gentle sounds of local birds, small miracles happen in your body and mind. Hearing leaves crunch under your feet, bathing in a waterfall and breathing the fresh mountain air will fill you with indescribable energy, stimulate your creativity or clear your head.
Ahipara ensures that you get the most out of what New Zealand's mountains have to offer, choosing routes that are rarely, if ever, visited by the public. Immerse yourself in a unique way of life, with the rhythm of the seasons and the herds. It will be you and nature, nothing else.
Set off on your own, with your partner, family or friends, on the dates of your choice. We organise all the logistics of your trip according to the instructions you give us. Whether you are a casual or experienced hiker, walking is an excellent way to experience the beauty of nature that New Zealand has to offer and we look forward to making it as enjoyable as possible for you
A private journey across the Maori lands designed according to your deepest wishes
Indulge in the luxury of going where you want, when you want and with whom you want without worrying about the organisation and logistics. We create unique hiking itineraries which take into account:
Fitness levels
Any existing injuries
Desired terrains or sights
Level of difficulty
Special activities
Other specific requirements
Would you like to fly over the mountains in a helicopter, climb to the top on horseback, or travel by boat when the opportunity arises? At Ahipara Luxury Travel, we want to make your every wish come true. Better still, we can interweave your favourite activities into the trek or organise special days between the different treks to give you some rest and spice up the overall hiking experience.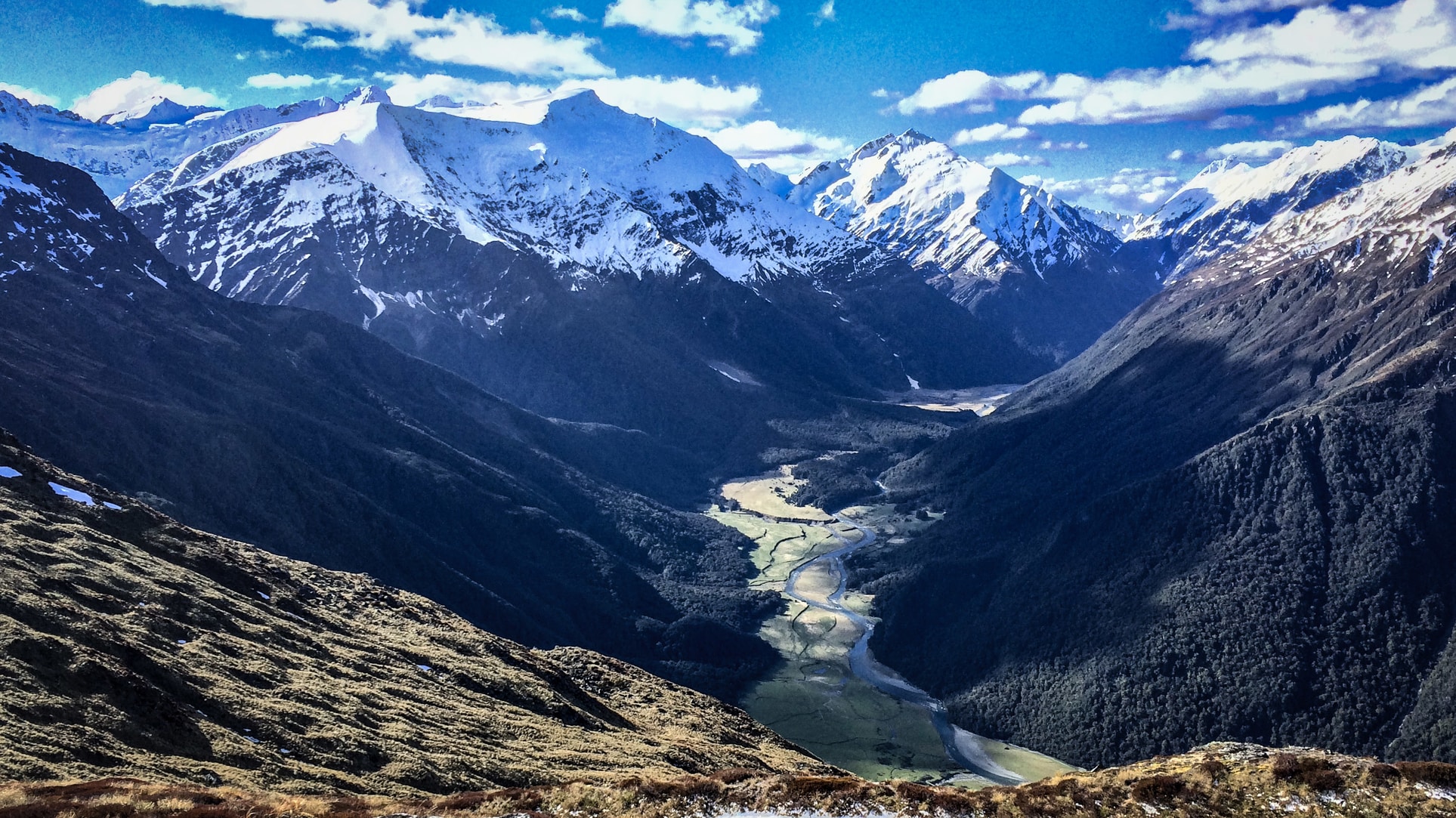 We are committed to forging an itinerary where you will enjoy each of the activities on your list in a logical and comfortable way. Our goal is to introduce you to a new culture without you having to worry about a to-do list, points to visit, and strict timetables. Let us get to know you, and we won"t fail to surprise you!
We cherry pick the most unique accommodation for you to relax in between the hikes
Enjoy the unusual experiences brought to you by our local partners and friends while travelling in harmony with a newly-discovered culture and its natural environment.
Our comfort holidays combine the pleasure of walking, the serenity of smooth logistics, the charm of authentic and comfortable accommodation, as well as activities tailored to your passions and desires. Everything is skillfully orchestrated with the sole aim of providing you with a totally unique package.
You will appreciate our selection of authentic stops: ideal locations, picturesque habitats, fine and local cuisine. These little breaks are a great way to relax and unwind before setting off on your journey to breathtaking scenery and amazing activities.
If you want to have a picnic in the mountains, we will organise the transportation of your favourite food and drinks to the place of your choice. If you're more tempted by a local restaurant or a meal prepared in the traditional Maori style by tribal chefs, we can arrange this experience too!
Escorting you before, during and after the hike
We are designing trips that follow our clients' rhythm and provide them with the comfort and reliability they need. Besides walking with you on the trails to make you discover our country, we pick the most suitable guides for the type of activities and places that you're seeking to experience during your private hikes.
The guides are with you the whole time to assist you in all ways and make sure you get the most out of this private trip! Some of them are multiple Everest climbers and local mountaineers, birding specialists, plant experts, historians, cultural guides, culinary masters, and even Maori tribe leaders or healers. What do they have in common? Their deep understanding of life and passionate love for this land.
You can decide to explore an area from inside out and from top to bottom or focus on the bits that interest you the most. Perhaps you will discover a special interest during the hike and we can then modify your route around that element. The Ahipara team is at your service at any time of the day or night.
Get ready for your mountain excursion with Ahipara Luxury Travel
Depending on your condition prior to the trip, our team will determine the final route according to:
The level of difficulty
The number of ascents and descents
The number, length and location of breaks
We will explain everything to you in detail before you set off. Checking the weather forecast down to the last second and regularly during the trip is also our responsibility. It is usually colder on the peaks than in the valleys and there can be strong winds. Before the trip, we tell you all the conditions you need to prepare for and exactly what to expect.
When it comes to hiking gear, we will give you suggestions on what clothing and accessories are most suitable for your trail. We can also arrange for you to be equipped on arrival so that you don't have to choose or carry anything yourself.
Exceptional local guides ready to serve you
Want to walk along the unmarked paths of the island and hear its stories from a local that's proud to serve you all through the hike? Ahipara has found people of immense kindness and profound respect for their sacred land, which they know like no other. We have built a deep bond with them over the last two decades, and this clearly mirrors the luxury of our unparalleled service.
You will be guided without any other thought than the pleasure of discovering the beauty that the New Zealand mountains have to offer. You will learn much more about the land than you would by watching multiple documentaries or magazines, and all this in the most relaxed and fun-loving atmosphere.
The guides are there to give you all the tips you need to make your adventure run smoothly, but also the knowledge of the land you are walking on and fascinating historical and cultural anecdotes to give a deeper meaning to what you're seeing. Their valuable advice also allows you to admire the plant and animal species around you throughout the day.
Your hosts will take pleasure in introducing you to their various customs and rituals. This is an opportunity to learn more about their daily life, so simple and yet so rich because it is so different from ours.
Each day will be filled with great encounters with local people who can converse with you on any topic that interests you. Unlike traditional hikes, you will have time to open up to a new way of life and build strong relationships throughout your trip. This human connection contributes greatly to the luxury of our offer.
Private Hiking with Ahipara Luxury Travel
There is nothing more stimulating and energising for the body and mind than a hiking trip in the heart of lush nature! And what could be better than to experience this environment in a private luxurious setting?
Ahipara Luxury Travel's creation of prestigious and tailor-made trips allows you to discover our Pacific island in its finest attire and fulfil your quest for adventure, comfort and refinement.
Contact us to discover our rich scope of services provided by professional mountain guides. We are open to all challenges, in hiking and beyond! Ready to discover New Zealand's hidden treasures and soak up the vibrant Maori culture in a truly privileged way? Let's create your own private adventure in New Zealand's wilderness!
Back in 2001 we set ourselves an objective - to provide our clients with super-quality daytime (or nighttime) experiences...
All Experiences
We are continuously travelling the country, finding and evaluating accommodation. Jean-Michel also moonlights as an assessor...
All Accommodation