New Zealand is a treasure trove of stunning landscapes and a true paradise on Earth. The natural beauty will enchant you with its endless beaches, active volcanoes, fjords full of dolphins and seals, or geysers gushing with turquoise water. The stretches of green meadows, glaciers and mountains also set this place apart.
Are you looking for a privately organised luxury holiday away from mass tourism? A trip tailored to you, where you connect with the country and its people on a deeper level? An experience you'll remember for the rest of your life? Come explore the New Zealand you've never known before, whether it's your first time on the island or you've loved coming here for years and want to expand your relationship with this amazing land.
Our expeditions are led by experienced and truly incredible local guides. They allow our clients to get to know different cultures, languages, customs, traditions and all that is unique to the country they are visiting.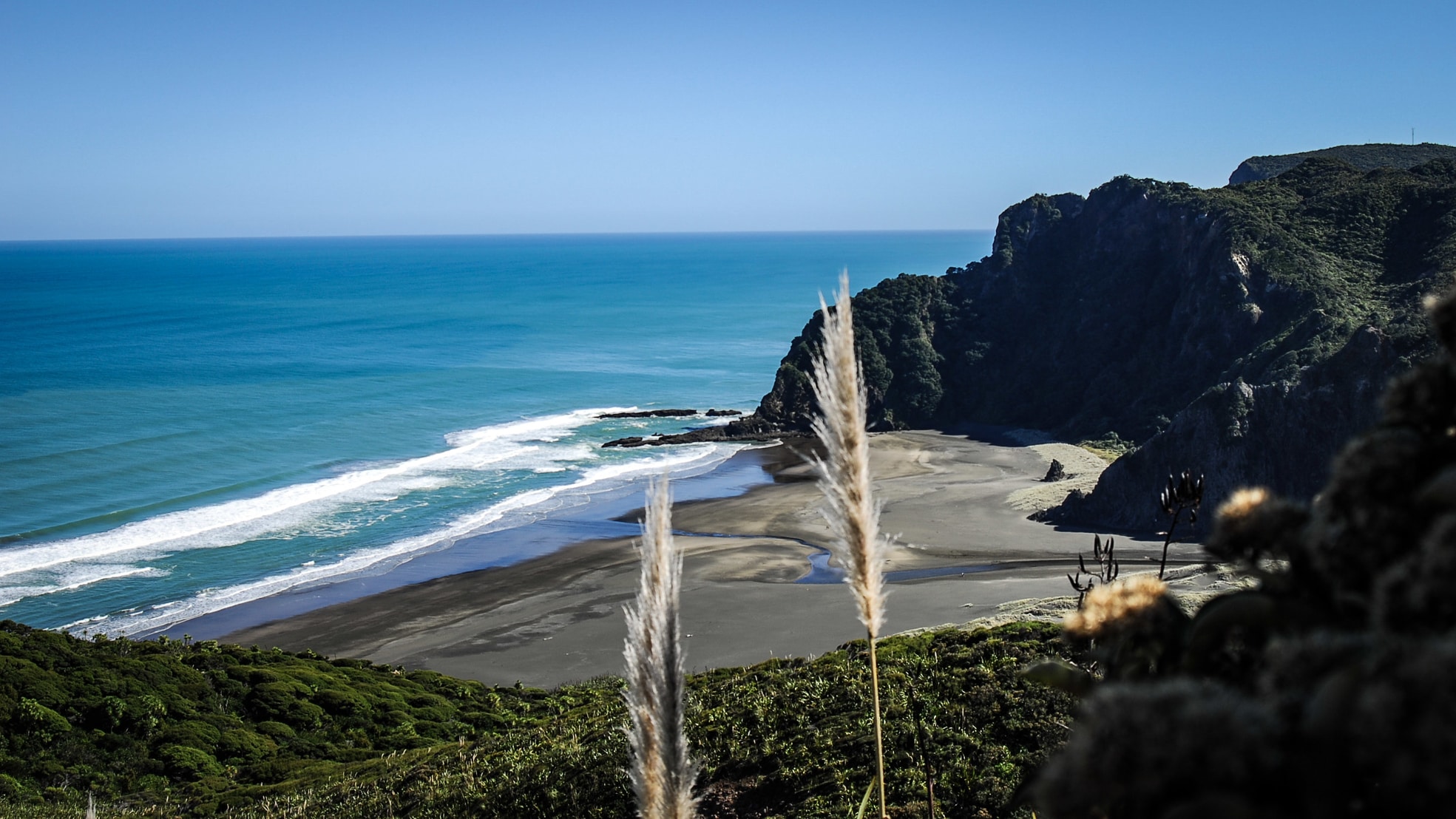 The tours are carried out in intimate groups because each itinerary is tailored to the client, his/her personality and deepest wishes. Unforgettable moments guaranteed! Embark on a journey with Ahipara Luxury Travel and get ready for a trip you will remember for the rest of your life!
Private tours and travel across NZ designed exclusively for you by Ahipara Luxury Travel
Are you hungry for unusual sights and love overseas travel to exotic destinations? Would you like to do things differently, away from the crowds and tourist spots? Do you want your guides to be fully dedicated to making your trip as comfortable, smooth and powerful as possible? Do you relish taking risks, building adrenaline, and maybe even enjoying unexpected surprises? Well, you couldn't have found a better agent than Ahipara.
Many providers say they organise luxury trips because they think it is just a matter of booking accommodation. Others say they are providing a private service just because the level of service is higher. In both of these cases, they limit the amount of time they spend with the guests because after all, time is money. At Ahipara, we spend a lot of time with each of our clients individually and go to great lengths to understand them so we know exactly what they value. We then take the time to fine-tune the dream itinerary and can create experiences for them that just don't exist anywhere else.
You will discover the fascinating diversity of our planet and feed all your senses with the sounds of exotic instruments, the range of colours of traditional costumes and the taste of oriental dishes. All this will be backed up by explanatory notes from the tour leaders, who will share their wealth of knowledge with you.
Your wishes are our command
Ahipara Luxury Travel weaves private tours individually for each of our clients. We invite you to discover the wonders of New Zealand in-depth, enriched by the opportunity to interact and share with local people and their way of life.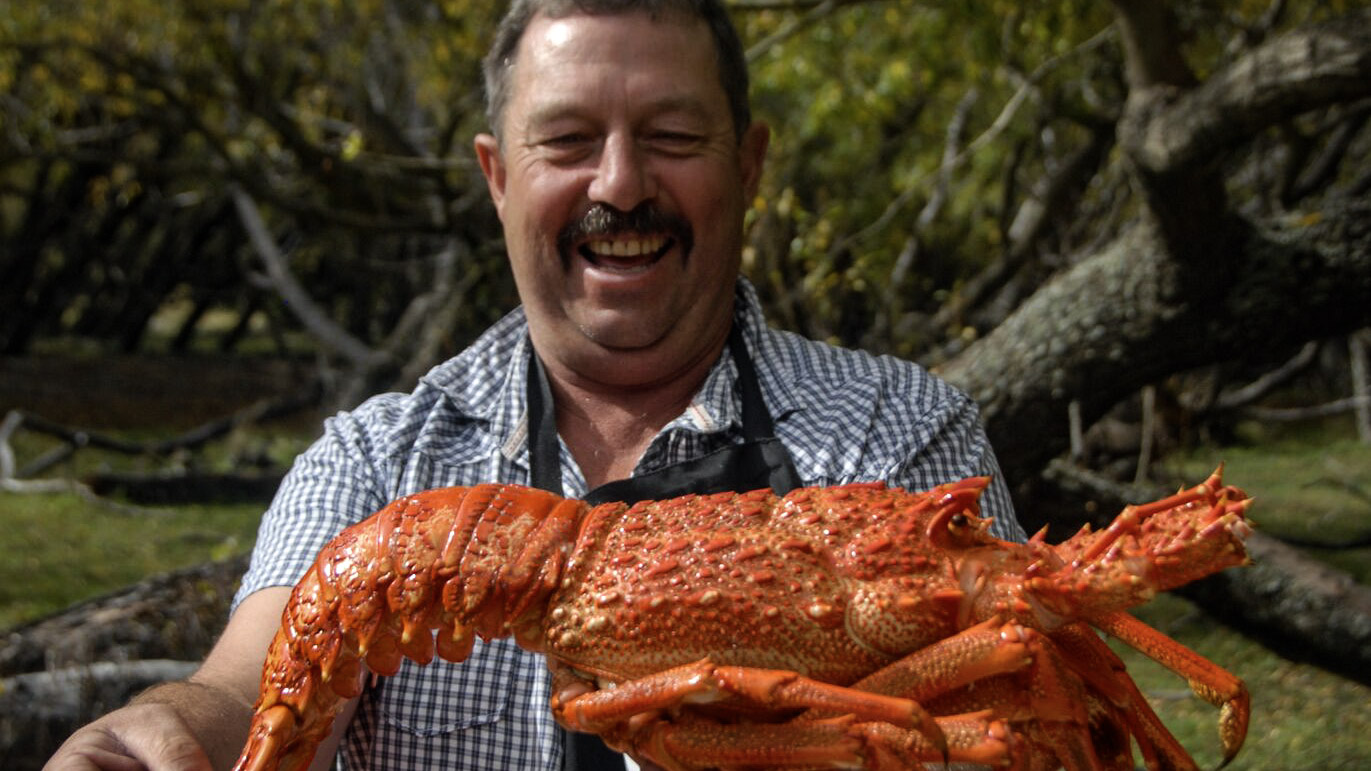 Based on your unique desires and preferred activities, we create off-the-track itineraries, profound experiences and unforgettable stories to share. Each adventure is the result of long-developed skills and very special partners, who are dedicated to matching your expectations with local realities.
Tell us what you want to experience and discover, how you want to feel, and what your soul is calling for. We'll imagine an itinerary that matches all that and much, much more.
The ability to select the best places in the country and intertwine them with other activities they like to do allows us to develop exactly the right hiking programme for each of our clients. Other offerings on the market tend to be simple day hikes or multi-day tours. At Ahipara, we can interweave the different trail sections and divide them up with time spent at a vineyard, helicopter ride, special tasting, or other activity that interests you.
Our clients usually leave saying it's one of the best trips they've ever had. Some people have called our trips transformational. When you actually invest the time and effort into getting things as right as possible, this is the payoff and only measure of success.
An intimate meeting with the land of New Zealand
The world is incredibly colourful and diverse - culturally, ethnically and religiously. It is not uncommon that when we visit foreign countries and see one monument after another on our list, we do not notice this diversity, or we notice it only superficially.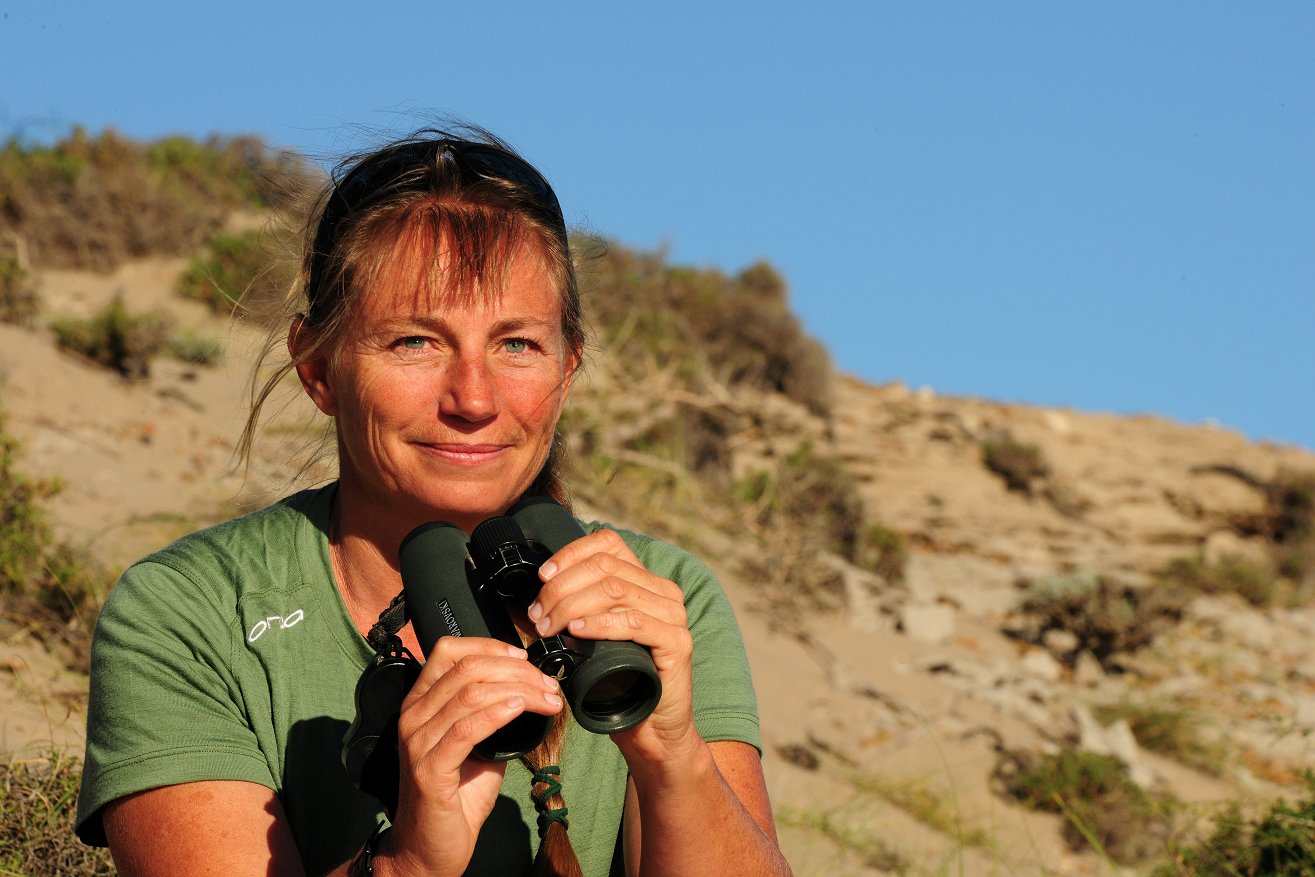 This is why our agency came up with our innovative luxury offering. There is no better way to experience the unique atmosphere of the places you visit than to immerse yourself in the nature and culture of the local people from different angles.
New Zealand is a paradise for wildlife lovers, with a variety of species unparalleled in any other part of the world. You can just marvel at the abundance of unspoilt flora and fauna. At Ahipara, we want you to experience this beauty from the inside out. We take you on a special journey in which you will reconnect with yourself as you're connecting to this land.
Building itineraries that reflect our clients' personalities
We invite you to discover an exceptional natural environment during underwater trips where you will come face to face with stunning marine fauna, during wild hikes where you will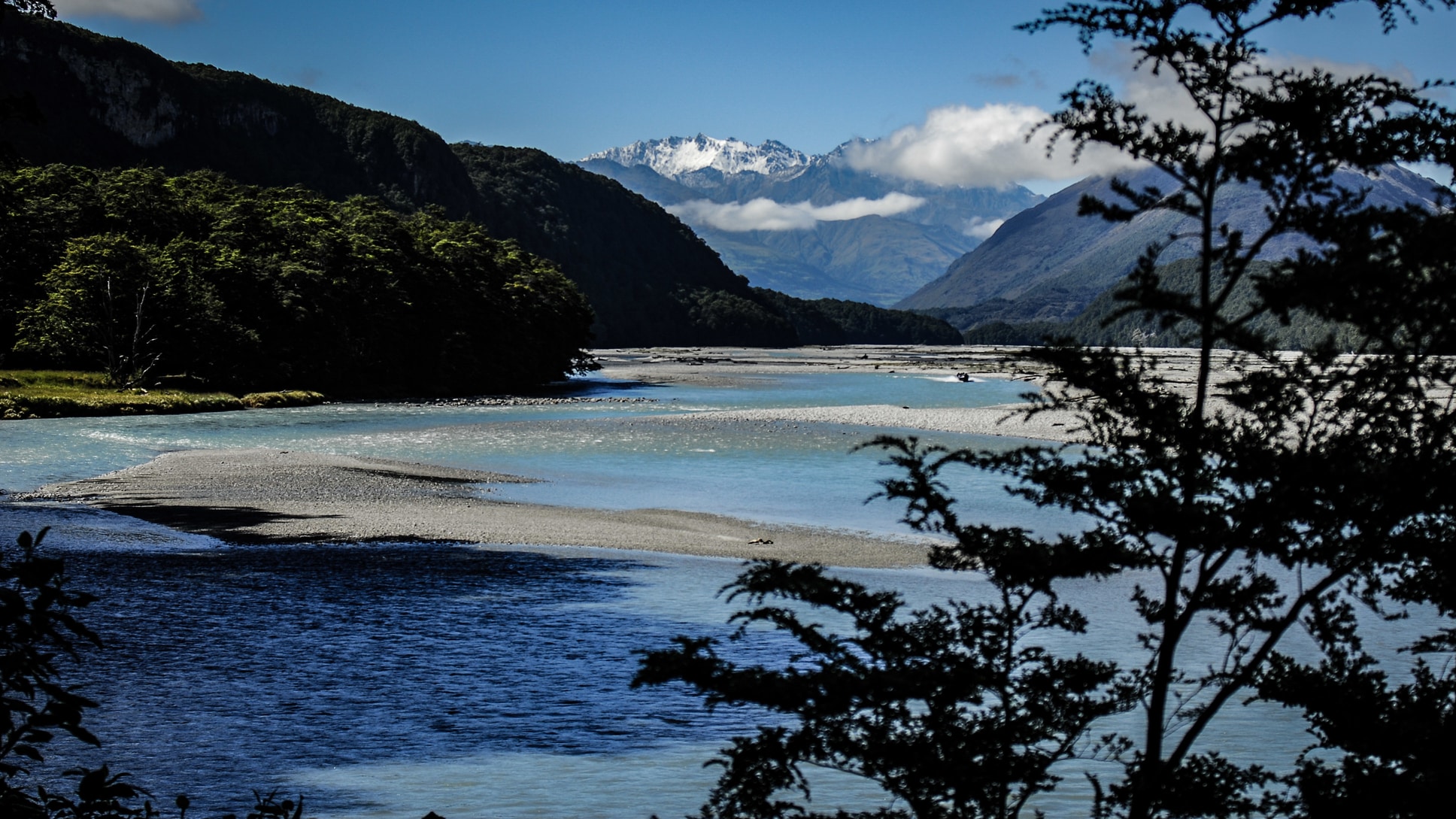 meet the emblematic animals of this remote island, and during air excursions from which you can witness the breathtaking scenery in its full extent and diversity. Would you be more comfortable walking, swimming, flying, or all of the above?
Hiking your way through New Zealand at your own pace
Hiking is a great way to get a sense of the region's landscapes and history. The local guides know the area like the back of their hand and guarantee a warm welcome in a friendly atmosphere and comfortable surroundings.
Whether you are a beginner or an experienced hiker, the itinerary will be adapted to your exact level so that you can discover New Zealand at your own pace. Guided hikes are the perfect way to create meaningful bonds and understand each inch of land you're walking on, as well as all the people that walked on this path for centuries before you.
We make the impossible possible for you
With the exception of sheep, which outnumber the local population by eight to one, New Zealand's most iconic animals will only be available to you if you take a calculated and conscious approach. If witnessing the wilderness from close quarters is your dream, Ahipara will design your itinerary to include these unique encounters.
New Zealand's current bird density is exceptional, with many endemic species such as the Kea, Kaka and Kiwi. New Zealand is also home to some rarer species of dolphins, which are only found in this part of the world. These are Hector's dolphins, dark dolphins and the endangered Maui dolphin. Blue whales, humpback whales, killer whales and sperm whales also pass through New Zealand on their way from the Arctic to the warmer seas. We can take you to where these giants stop to feed. Encountering the fur seals can be one of the highlights of your New Zealand trip as well. Would you like to come swimming along with this furry crew? Let us know and we'll make this special moment possible!
Connect with the Maori people as they welcome you on their land and show you the way
Want to learn more about the many aspects of Maori culture first-hand? What could be better than hearing it from the Maori tribes themselves? Ahipara Luxury Travel has a long-standing relationship with the island's indigenous people, among others:
Master carver Delani Brown
Hunter/gatherer and traditional cook Tom Loughlin
Maori chief and fisherman Hone Mihaka
Greenstone carver and musician Bevan Climo
And many more along the way depending on what you're seeking

Discover an ancient tribal way of life that has been passed down from generation to generation. You can try the healing power of the hot springs, spend some quality time with local healers, hunt, prepare and taste a Maori dish in a private family circle, or take part in the welcoming dance of the forest people of New Zealand. You can also have the opportunity to make an artistic contribution by sculpting, weaving or even daring the famous Maori tattoo! These people are here for you, so you can ask them any dream of yours and they will make it come true.
Expand your taste buds and taste the flavours of New Zealand in authentic settings
New Zealand's cuisine is a kaleidoscope of flavours. A mixture of European influences, Asian, Mediterranean and Maori flavours. Great attention is paid to meat dishes, of which the most popular is lamb served with cooked vegetables. Given New Zealand's location, it is not surprising that seafood is also consumed in abundance.
Each dish can be paired with a glass or two of the finest local wine, as New Zealand is famous for its many vineyards - especially in the south of the island.
If you have special requests or you're following a special diet, we'll accommodate you with unique and delicious meals that fit into your plan and are made in the most iconic places of the island by the locals themselves.






Luxury accommodation and secret spots revealed to you by the locals


Our guided tours are all about hospitality and exploration. Whether you are looking for some relaxation or feel rather adventurous, our trips are designed to give you the freedom to do exactly what you feel you need to do. Enjoy the ride without worrying about the logistics, including finding accommodation and making your way to it.
The accommodation we select for our clients is of the highest standard, allowing them to relax and unwind after a busy day. These exceptional venues are chosen specifically to fit your unique itinerary. They combine all the ingredients to make your stay a memorable one.
If you want to extend your stay in New Zealand before or after your tour, we can help you organise your stay from the moment you set foot on the island to the end of your visit. We love to pamper and surprise our guests with the beauty of the landscape, the warmth of our welcome, and our exceptional lodges.
Don't miss out on any of the island's unique natural, culinary, sporting and even spiritual activities. Reconnect with nature, your family and the locals as you travel through New Zealand's secret spots on a vacation organised just for you.
Ready to create your very own New Zealand tour? Let's get to know each other!
Let yourself be swept away by the Maori spirit, and let your New Zealand trip be a source of inspiration for you to discover a new culture from its core. Let your mind be blown away, your heart enchanted, and your soul rejuvenated by the beautiful experiences awaiting you here. Get ready for a wide range of extreme activities and a generous serving of authentic experiences.
Travelling alone, with family or friends? We can customise your trip to suit your pace, your interests, your tastes and deepest desires. Our consultant will draw up a personalised quote after having discussed your requests with you.
Contact Ahipara Luxury Travel so we can get to know each other better and understand what you expect from your trip!
Back in 2001 we set ourselves an objective - to provide our clients with super-quality daytime (or nighttime) experiences...
All Experiences
We are continuously travelling the country, finding and evaluating accommodation. Jean-Michel also moonlights as an assessor...
All Accommodation